Samsung Galaxy SII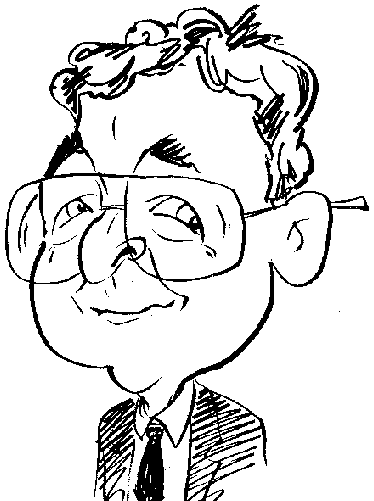 Review controls
Adding to its range of handsets, Samsung has released its Galaxy S II handset to tempt you to part with your hard earned cash.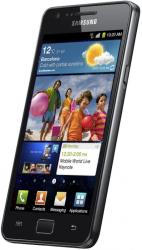 click image to enlarge
Have you ever wondered what happens to all those mobile handsets that are now considered to be no longer the favour of the moment? Judging by the rate at which new models are appearing, there must be a vast army of handsets, sitting on retailers' shelves or clogging up various warehouses, which have been replaced by the must-have model. This thought occurred to me as I started to take a look at the Galaxy S II which is the sixth model I have seen from Samsung in a very short period. However lets put whimsy aside and concentrate on what this particular model has to offer.
The Galaxy S II, otherwise known as the GT-19100, is a smartphone developed as the replacement for the Galaxy S. With dimensions of 125.2 x 66.1 x 8.49mm (H x W x D), the black plastic casing of the Galaxy S II is dominated by the unit's 4.3-inch touch screen with a resolution of 800 x 480 pixels.
This is a Super AMOLED Plus screen that is covered by a glass front with an oleophobic coating that helps reduce, but does not totally alleviate, the presence of finger smears. The touch capability of this screen is extremely sensitive. There were occasions when it reacted, rather annoyingly, to the close proximity of my finger. However the quality of the display delivered by the screen more than made up for this occasional glitch.
Samsung has limited the physical controls on this device to a single button on each side. A volume rocker is on the left with the power button on the right. There is also a rectangular Home button beneath the screen. A 3.5mm jack socket for headphones is positioned at the top with a microUSB port at the bottom of the unit. Located at the rear is an 8-megapixel camera while you also have a front-mounted 2-megapixel camera for those web-conferencing moments. As you would expect from an 8-megapixel camera, image quality is sharp with a range of shooting options. Video capture can produce 1080p at 30fps.
I was less impressed with gaining access to the battery compartment located at the rear of the handset. This process involved putting fingernails to work in order to prise the rather flimsy back cover away from the body of the unit. Once you have carried out this task you can insert the Samsung 3.7VBatterypack with a capacity of 1650mAh. Unlike many other models of handsets I have looked at, the Galaxy S II lets you insert the SIM card without the need to remove the battery.
When powering up the Galaxy S II you do need to hold the power button depressed for a few seconds before it starts to kick into life. Loading the Android 2.3.3 operating system takes approximately 35 seconds as various checks are made. A seven-pane Home screen is available as you scroll left and right through the panes. An option to circle through the panes would have been appreciated especially when you want to move from the last pane to the first but this was not permitted. Touch sensitive buttons for Menu and Back appear either side of the Home button mentioned earlier.
Samsung has added some touches (no pun intended) to the Android Gingerbread interface. You have a customisable toolbar running across the bottom of the screen and a pull-down bar at the top. This pull-down bar gives you access to switches for Wi-Fi, Bluetooth, GPS, Sound and auto rotation. You also get a feature that lets you place two fingers on the screen and then tilt the screen back and forth to adjust the zoom level. I felt this was rather superfluous as you get the same effect by just moving two fingers.
When bringing up information, the Galaxy S II may not be instantaneous but I would not want to compete against it in a race. Bringing up a web page does not give you time to get comfy in a chair although you will need to zoom in and scroll around to find what you want. GPS accuracy was quite good although I would argue that I live in Balham rather than Upper Tooting as suggested by the local latest weather report.
Beating at the heart of this Galaxy smartphone is a dual-core processor from the ARM family. This processor is running at 1.2GHz. Helping this processor run its various tasks is 1GB of RAM. Whether you are playing games, surfing the web, watching a video clip, responding to email messages, checking out location directions or just conversing with friends, family or business colleagues then the Galaxy S II should not disappoint.
The Galaxy S II is well worth considering for those looking for an Android smartphone. It looks great and performs well in all respects. Expect to pay in the region of £250 as a pay as you go device. Some contracts will offer this handset free of charge.
http://www.samsung.com/uk/galaxys2/?pid=uk_mobilephonestype_keyvisual1_galaxysii_20110822