Fit for Use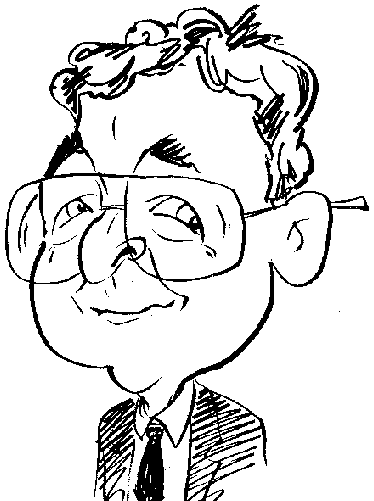 Aimed at users on a limited budget, Samsung feels a new member of its Galaxy family could be what you are looking for.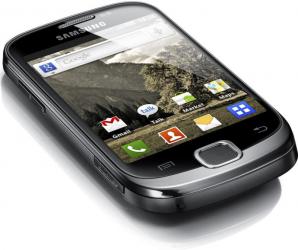 click image to enlarge
I'm tempted to ask just where the subject of this review fits into the Galaxy scheme of communication according to Samsung. After all this Samsung product is named the Galaxy Fit with the code designation of GT-5670. However on second thought perhaps I should just state that this handset is aimed at those users without deep pockets who want to indulge themselves in the smartphone experience.
With dimensions of 110.2 x 61.2 x 12.6mm (H x W x D) and a weight of 109g, this smartphone sits (I resisted using the word "fit") comfortably in the hand and does not cause an unsightly bulge when stored in a pocket or bag. The review unit is predominating metallic black with a chrome effect bezel encircling the front of the handset. Dominating the front of the unit is a 3.3-inch QVGA LCD capacitive touch screen that offers a resolution of 240 x 320 pixels. The screen portrays a reasonable clear image and is responsive with smooth scrolling and an auto-switching facility between portrait and landscape orientation although this does not apply to the Home screen or main menu view.
Positioned below the screen are touch-sensitive Menu and Back keys plus a square Home button that requires pressures to activate. The top of the handset houses a microUSB slot that has its own slider cover when not required for charging purposes plus a 3.5mm jack socket for the supplied earplug headset. While the sole residence on the right side of the handset is the power/lock key, the left side holds the volume control, which can double as a zoom control for the unit's camera feature, and a concealed microSD slot. This time the cover is a plastic cover that feels rather flimsy.
If you intend taking any photos then you will need to make use of this slot by inserting a memory card. The rear-mounted camera that comes with this handset is a 5 megapixel camera model. The camera has auto-focus, macro mode, smile detection, and various lighting modes but, regrettably, it does lack a flash which reduces its usefulness especially if night photography is part of your plans. However you can capture video clips with a resolution of 240 x 320 at 15fps.
Powering the Galaxy Fit is a 600MHz processor that is backed up by a rather sparse allocation of 160MB of internal storage. You can supplement this amount with a microSD card up to a maximum of 32GB. This no doubt explains the message you get if you attempt to take a picture without a microSD card being present in the slot.
Samsung originally went with Android 2.2 Froyo for this model but recently the handset has been updated to android 2.3.4 operating system with the review unit. Performance is of a acceptable standard although a boot-up time of 43 seconds was perhaps stretching matters a little. You also have to accept that Flash falls into the category of no-go due to the processor's lack of driving power. However, as previously mentioned, scrolling and responsiveness was impressive.
All the usual setting options are available as you create wireless and network links, adjust the screen brightness and timeout feature, choose the appropriate voice mail service and set up your Google account to mention just some. By default the handset comes with a three pane Home screen which can be personalised with various widgets that could include email, maps, market, talk, social hub, gallery, music and YouTube. Samsung also includes its own Apps Store offering of free and paid-for items. For many this Store will be considered redundant as they will quickly gravitate to the Android Market with its far wider range of apps.
In the past I have often struggled with various on-screen keyboard layouts. While this tendency still remained with the Galaxy Fit keyboard, it was more amenable to my typing ability with the result I made fewer typing errors. This was definitely a plus point with this handset.
Other features found with this handset include Bluetooth, WiFi, FM radio GPS with A-GPS and connectivity that includes GSM 850m 900, 1800, 1900 / UMTS 900 and 2100.The Galaxy Fit comes with a Li-ion 1350 mAh battery pack that should give you 620 minutes of talk time when running on 2G and dropping to 370 minutes on 3G. Standby time is rated at 640 hours on 2G and 460 hours of 3G.
You should be able to purchase the Galaxy Fir for £99.95 on a pay as you go basis. At this price is could well be just what you are looking for without breaking the bank when purchasing a nice looking handset with a reasonable feature set.
http://www.samsung.com/uk/consumer/mobile-devices/smartphones/android