DVD Maker 2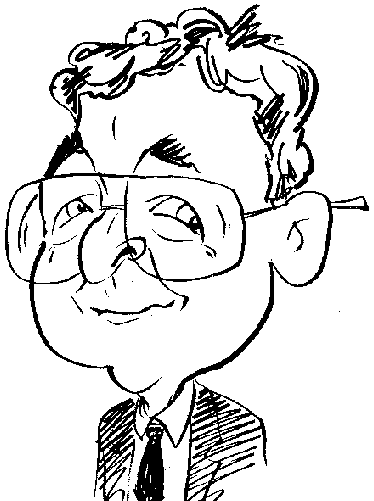 Review controls
Like many others I have a collection of VHS tapes holding video content that I would hate to loose. Looking to safeguard this content, I decided to checkout a product from K-World.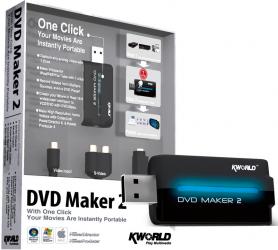 As technology advances, so we tend to have reduced access to the previous generations of media-based content. You only have to visit a local boot fair to see numerous examples of people trying to sell off old technology and its content. As for the rest of us, less and less do we look at paper-based photographs, preferring instead the digital images portrayed on a computer or television screen, Vinyl, the dominant media of yesterday's music, is not considered a collector's item as optical media and downloaded tracks for our personal music players hold sway in the audio arena. Mini disks and tapes are almost considered old fashioned as manufacturers switch their focus of their development into other avenues.
Fortunately there are ways of safeguarding some of the material stored on older devices. Take VHS tapes as an example. These tapes were often used to record family memories of events, such as a christening, wedding or baby's first steps, that you would not want to lose. DVD Maker 2, from K-World, is a product that offers to transfer content from analogue tape format to DVD or various portable media players.
While there are other products that offer to perform the same task, the main component of DVD Maker 2 is the smallest I have seen by far up to now. The kit consists of a stubby USB memory stick which performs the actual transfer, two leads, three software CDs and a very brief instruction sheet. In fact the instruction sheet is so brief, it neglects to give any real details about connecting the DVD Maker 2 unit to the source device such as a VHS player. Instead it concentrates on attaching the device to a computer and installing the software. There is a PDF version of the Use Guide but this adds little to what is available on the instruction sheet.
The advice given on the instruction sheet is at odds with my experience when I installed the product and could well confuse a novice user. A red light was meant to flash but didn't. Furthermore there was no mention of the Windows New Hardware Installation Wizard which would start if you followed the path recommended by these instructions. Fortunately the installation required little more than common sense and an ability to follow on-screen prompts. Once the drive software has been installed you can then move on to the Cyberlink PowerDirector 6 and PowerProducer 4 offerings plus various loops and music samples that can be used to enhance your videos. I must admit that I skipped the Cyberlink elements as I already had latter versions of this software already set up on the test system.
As previously mentioned, the hardware element of the kit is made up of a USB memory stick unit and two leads. The DVD Maker 2 unit has a standard USB plug at one end and a mini USB port at the other. One of the leads is a USB extender cable that can be used to link the DVD Maker 2 unit to a computer. The second lead has a mini USB lead at one end and a multi-socket arrangement at the other end. This multi-socket arrangement gives you audio, video and s-video connection options. You will need to provide the lead that links between this arrangement and the chosen source device, which could be a camcorder, VHS player or television – this is fairly standard practice with similar kit from other companies.
The actual transfer of content from the analogue source to digitally stored data on the computer is meant to be activated by a button on top of the DVD Maker 2 unit but this failed to produce any response – possibly because I was using a latter version of the Cyberlink software. However by clicking on the record button in PowerDirector 7, I was able to proceed with the automatic transfer from a VHS player to a chosen folder on a computer.
Various settings can be adjusted using the Cyberlink software while you can view the resulting video as it is transferred. DVD Maker 2 worked best when handling short video clips when it produced reasonable quality output. Longer clips, of 30 minutes or more, tended to suffer from picture freezing and problems with the synchronising of audio and video.
DVD Maker 2 is easily portable and comes with the well-respected Cyberlink PowerDirector 6 and PowerProducer 4 software. As long as you stick to working with clips that are less than 30 minutes in length, then you should have no problems. Priced at £49.99, this product supports both Windows and Mac platforms. You will need a system with a Pentium IV 1.6GHz processor, 256MB of RAM, 1GB of free hard disk space and support for DirectX 9.0c.