ViewSonic V350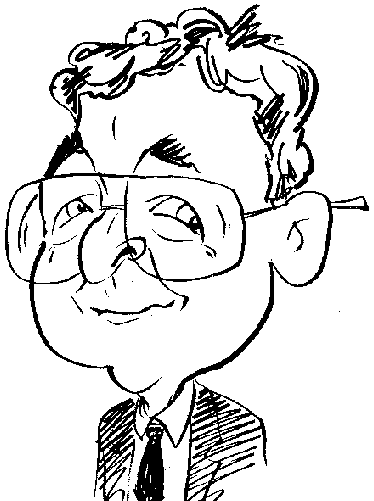 Review controls
A visit to one of theUK's major distributors annual show brought to my attention a recently released smartphone that possessed a feature that I had not often seen in similar products.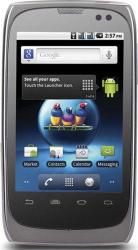 click image to enlarge
While not in the same category as Big Red Buses, which have been known to hunt in convoys, I have recently come across two mobile handsets from different companies that both have a feature I have not seen in other products. The feature in common is that both these handsets have dual SIM capability. You can insert two different SIMs either for use as personal or business tasks or to give you communication support for different areas of the globe. The more recent of these two handsets to come to my attention is the ViewSonic V350 model which is the subject of this review.
The ViewSonic V350 is a 3G dual SIM smartphone. With dimensions of 60.9 x 12.45 x 114mm (W x D x H) and a weight of 124g (battery included), the handset feels comfortable in the hand and does not cause an unsightly bulge when carried in a pocket or bag.
Made in Chine, this handset comes with a Li-ion 1500 mAh battery pack that is charged using the supplied microUSB lead and a 3-pin plug with a USB port. Also included with the handset are an earplug style headset and a 2GB microSD card to supplement the internal 512MB available for both ROM and RAM. The V350 supports up to 32GB of external storage. A small Quick Start Guide, relying on illustrations rather than text instructions, will lead you through the process of inserting the two SIM cards, microSD card and battery pack into the rear compartment.
Dominating the front of the handset is a 3.5-inch TFT capacitive multi-touch screen with a resolution of 480 x 320 pixels. Four touch sensitive buttons running across the screen are designated for Home, Back, Menu and Search. Like all the other touch screens I have come across, this particular feature suffers from the common affliction of finger smears which resulted in numerous cleaning sessions.
A metallic band encases the screen and sides of the unit while the back of the device presents a brushed grey metallic look to the world when using the 5-megapixel camera found on the rear. A volume rocker is located on the right side of the unit with the left side being home to the concealed microUSB slot. Positioned on the top of the handset is a standard 3.5mm jack socket and power on/off button. Overall the appearance of this handset is such that you will not be ashamed to be seen using it in public.
The V350 is powered by a Qualcomm MSM 7227 600MHz processor which, while adequate for many tasks, does occasionally struggle when the workload is above average. Slightly disappointingly, the V350 comes with Android 2.2 Froyo rather than a more recent version of this Google operating system.
Powering up the handset for the first time gives you a brief look at a couple of features including logging into or setting up your Google account. While there were calibration features for G-sensor and E-Compass options, I was unable to find one for the on-screen keyboard with which I had numerous fights trying to get the V350 to accept the letters I felt my digits had pressed. What was so annoying was that on some occasions every letter was accepted without any misunderstanding yet the following session would be strewn with errors. Switching between portrait and landscape orientation made little or no difference to the error count.
ViewSonic gives you a choice of a Launcher or ViewScene 3D interface. The latter interface is not to be confused with a true 3D experience, so no worries there for LG. The ViewSonic take on 3D is to give you a spinning series of panels from which you can select your appropriate app or tool. By default the V350 comes set up with seven panels covering Home, Travel, Communication, Tools, Time, Pictures and Weather. You can push this carousel to the top of the screen if you find it gets in the way. While certainly a talking point and visually impressive, it did not take me too long to come to the conclusion that I was more comfortable dealing with the static display of icons for available apps that include the standard Android fare the Market, Gmail and social networking options plus one or two additional items such as Nero Backup & Restore and FM Radio.
Probably the dual SIM facility will have more appeal for many users. Not only do you get two numbers to hand out to different groups of friends & family or business contacts but you can also decide which SIM will handle any particular call you make. When making a call you simply need to click on the appropriate button for the chosen SIM.
Earlier I mentioned that the V350 could struggle with certain tasks. This was noticeable with downloaded clips from YouTube which rarely gave more than a few seconds of uninterrupted playback before freezing occurred for several seconds. It was also noticeable that the camera's zoom feature only responded in steps rather than give a smooth gradual movement in either direction.
On a more positive note, the V350 supports quad-band, UMTS band, GPS/AGPS and HSDPA at 7.2Mbps. The camera has autofocus but, sadly, no flash. The V350 can handle a range of popular audio formats plus H.263, H.264, AVC and MPEG-4 video playback along with JPEG, GIF, PNG and BMP images.
The ViewSonic V350 is priced at £249.99 on a non-contract basis. Its main selling point will be its dual SIM capability although some will enjoy the ViewScene 3D feature.
http://www.viewsoniceurope.com/uk/products/smartphone/specs.php?n=V350