PhoneEasy 332gsm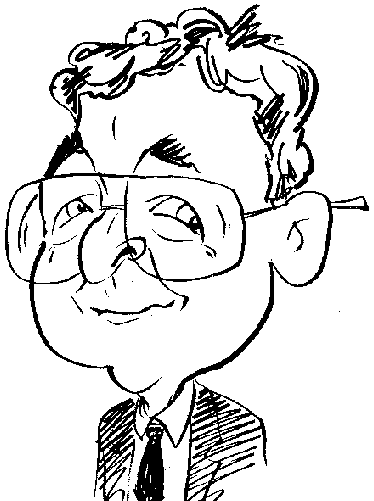 Review controls
A new Doro handset has been keeping me company recently as I check out its performance.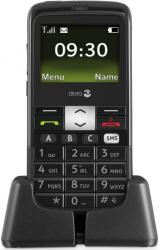 click image to enlarge
The various Doro mobile handsets that I have looked at in the past could all be considered rather chunky in appearance. These handsets were designed for those looking for a device that had large, easy-to-identify buttons and a basic range of features. While still retaining some of the features of early models, Doro's latest mobile handset, the PhoneEasy 332gsm, is certainly different in at least one aspect – that of size.
Available in a choice of black or white, the PhoneEasy 332gsm's dimensions are 105 x 50 x 17mm with a weight of 88g. Although slightly smaller and lighter than my current handset companion, which is a Blackberry Pearl, the PhoneEasy 332gsm still retains some of the design aspects so beloved by Doro especially with regards to the buttons decorating the front of the handset.
Following Doro's normal practice, this handset features a 3 x 4 array of large style telephonic alphanumeric keys. These keys should be easily manageable by those with limited dexterity. Positioned just above these buttons is a row of four slightly smaller buttons. Three of these buttons, labelled A, B and C, provide speed dialling functionality while the fourth button gives you a short-cut link to SMS capability with options to send, receive and save message. Further buttons are available to accept or reject calls, turn the power on/off, navigate up and down through menu options and the usual left/right soft key options.
This candy bar style handset features a 27 x 37mm colour LCD display. Capable of displaying a resolution of 96 x 128 pixels, this screen does not deliver the vibrant images of some models but is adequate for displaying various information including the supplied 8 wallpapers and themes. An option is available to display text using a medium or large size font that should be suitable for visually impaired users.
Positioned on the right side of the handset are sockets for the supplied ear-bud headset with cut-off switch and lapel clip plus one for charging the device direct from the mains. A second recharging option is provided with the supplied docking cradle into which you can slot the handset when not in use. Recharging this handset's internal 1000mAh Li-ion battery should take around 3 hours to fully charge the battery from empty.
The left side of the handset holds a volume toggle switch and, rather unusually, a button to turn on/off the unit's built-in torch. Giving off a rather weak beam, this torch is found on the top of the handset. It should be remembered that this torch, even at reduced intensity, could easy drain the handset's battery. Also located on the top is a key lock button to prevent keys being accidentally activated while being carried in a pocket or bag.
The Doro's menu system, like all the elements of this handset, is straightforward. You can cycle through options that include phonebook with 900 entries, messages, a call log featuring up to 60 entries, alarm, calendar, calculator and settings. The latter option contains a variety of settings such as time, date, voice mail, and speed dial.
Unlike most other handsets currently available from various manufacturers, this handset has no music playing or camera facilities. Doro prefers to concentrate the functionality of its products on the main telephonic capabilities including one aspect that is sometimes ignored by other mobile units.
All Doro phones feature a very useful Emergency call function and this handset is no exception. Located on the rear of the handset is a dedicated Emergency button allowing the user to automatically contact predetermined numbers. Up to five numbers can be attached to this feature which then sends a specified message to each one in turn. The Emergency feature can be activated with a single three second press or two presses within a second. In either case the phone will be placed in hands-free mode.
As its title implies, this is an easy to use handset for those who do not wish to get bogged down by unwanted features. Expect to pay in the region of £95 for the PhoneEasy 332gsm as a pay-as-you-go unit.
http://www.doro.com/global/businessunit/dorocare/Product?c=11900&p=332GSM