A Handheld Jet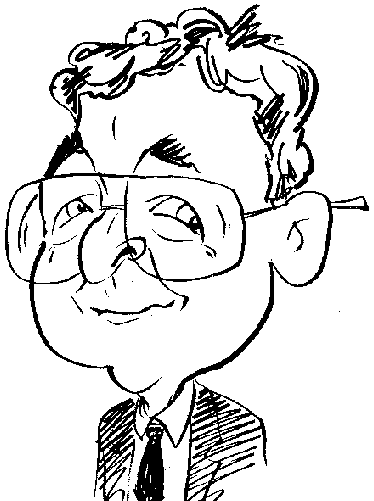 Review controls
The last time I ventured into London's Battersea Park was to visit a fair ground. That was years ago – now it its modern technology that is the featured attraction.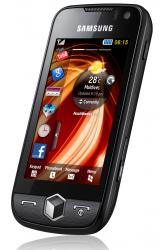 click image to enlarge
When I heard it was "Smarter than a Smartphone" I did sort of wonder whether this device would be called Yogi (Smarter than the average bear) but I was wrong. Samsung's new mobile handset goes by the name of Jet, presumably to illustrate its speed of performance. Launch simultaneously in Dubai, Singapore and London (I attended the London event held in South London's Battersea Park, this handset is a full touch mobile phone featuring a number of firsts in its technology and bundled applications
With dimensions of 108.8 x 53.5 x 11.9mm and weighing 110g, the handset's black fascia frames a 3.1-inch WVGA 16M AMOLED display. Dominating the front of the handset, the screen is clear and bright, promising a display that is four times sharper than a WQVGA screen and capable of delivering a 180 degree viewing angle. The WVGA AMOLED technology also helps ensure that the Samsung Jet is more energy efficient, using 40% less energy than a handset equipped with a TFT-LCD display.
Sitting at the heart of the Jet is an 800MHz application processor that is capable of running multiple applications that will respond quickly to user demands. This processor helps drive the Samsung TouchWiz 2.0 user interface that offers fast 3D Touch and Motion-Response features. The TouchWiz main menu is customisable and consists of three pages that can be used for different task-based applications. You can also customise a three-page widget screen.
The TouchWiz 2.0 interface features a 3D media gate – based on a cube concept – covering the six main multimedia features of photo album, music player, video player, FM radio, games and Internet. In its wisdom, Samsung has bundled its own Dolphin New Web Browser for Internet connectivity. This browser can play Flash content plus enable multiple downloads and view up to five web pages simultaneously. You can bookmark favourite websites which can be displayed as widgets shown on the phone's homepage. A built-in ad-blocker is included as standard.
Operating as an online feature, Samsung widgets allow the user to access mobile applications and get live information that can include weather and news updates. Currently there are more than 30 widgets installed on the Jet. More are available for downloading from the website.
GPS facilities have not been forgotten. The Samsung Jet has an A-GPS application. This particular feature incorporates 3D Map Navigation, GPS on Google Maps and location-based services. Offering both "Drive to" and "Walk to" modes, the GPS facility can provide location information and updates on traffic conditions. It is also claimed that the software can provide you with a reasonable estimate of your current location based on previous rate of progress if a satellite signal is lost.
As well as the media gate, you also have Samsung's own motion recognition engine for the motion-response feature mentioned earlier. This feature is entitled Motion Gate and will allow the user to control certain handset functions through the use of motion. You can tap, tilt, flip and snap the handset in order to activate features available with the camera, music, radio, dialling and games. Furthermore you can zoom in and out of screens through a single finger (really most users with opt for the thumb rather than a finger) motion meaning that you can hold and operate this action with just one hand.
As part of its motion-response technology, Samsung has developed a "smart unlock" feature. Using this feature you can unlock and access the menu by the simple task of drawing an alphabet letter on the screen. Users can even programme their own customised movements to activate this feature.
Featuring a 5.0 megapixel camera with face detection, smile shot, blink detection and geo-tagging, the Jet comes with 2GB of memory expandable to 8GB and supported by a MicroSD slot. Connectivity includes Bluetooth 2.1, Wi-Fi and microUSB. Business users will appreciate the inclusion of Microsoft Exchange ActiveSync Email system. Supported Networks are EDGE/GPRS Class 12 and HSDPA 3.6Mbps. Battery life is rated at 422 hours (2G), 406 hours (3G) on standby and 492 minutes (2G), 300 minutes (3G) talk time.
According to JK Shin, Executive Vice President and Head of Mobile Communications Division, Samsung Electronics, the Samsung Jet "provides a seamless and unrivalled mobile experience". We shall see, with the proof of the pudding being when the product is tested in real-world situations. I await the availability of a review unit with anticipation, as I do that of pricing information.