A Double Dose of Mobile News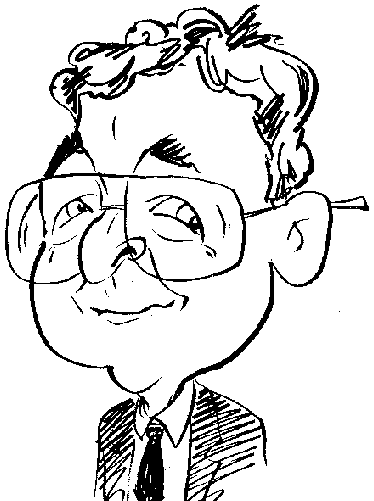 Review controls
A pent house suite in Mayfair and an establishment in the heart of Soho were the locations for a couple of press briefings that dealt with initiatives designed to entice users to expand their mobile experience. Dragging my weary bones through the thoroughfares of London, as it basked in an unseasonably warm spell, I attended both events.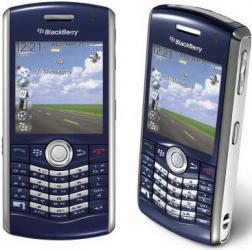 It should come as no surprise, with the wide spread influence of mobile communications, that two separate companies made announcements regarding their services within a twenty-four hour period. What is slightly more surprising is that both these announcements relate to partnership deals with established hardware or software service providers. Taking the announcements in chronological order, T-Mobile was first out of the blocks with news of a deal based on the BlackBerry® Pearl™ 8110 device.
Based on a silver-coloured BlackBerry® Pearl™ 8110 smartphone, this T-Mobile proposition offers users a pay once scheme that promises "unlimited" email and Internet access for a year. The T-Mobile BlackBerry® Pearl™ 8110 smartphone comes with a 2 megapixel camera (hardly likely to set your pulse racing in anticipation); GPS capabilities so you will never be the one to blame for getting lost; and the ability to listen to music on the move via a 3.5mm earphone jack socket. A SureType QWERTY keypad, used in conjunction with pre-loaded quick links, will allow you to update your data on sites such as Facebook, MySpace and Flickr.
As mentioned earlier, T-Mobile is offering this product/service for a one-off payment. A fee of £179.99 will be required and this brings "unlimited" email and Internet access for a year. Pay-as-you-go top-ups will be required for voice calls, texts and MMS messages which is fair enough as T-Mobile is offering "unlimited" email and Internet access for a year. However, as you might expect, there is a fair use policy in place. T-Mobile considers 1GB for email and 1GB for Internet access per month as fair use, so you would not want to use this smartphone to cater for your regular fix of iPlayer content and the like. In fairness to T-Mobile, a company represented did state that the company would not cut off a customer who exceeded the limit. Instead they would suggest that perhaps a move to a different type of contract would be appropriate. This offer will be available from T-Mobile stores from 1st May.
Headed by Kevin Russell, Chief Executive Officer of 3 UK, and Josh Silverman, President of Skype, the second briefing dealt with an initiative to increase the 433 million users registered on Skype worldwide and the 1.5 million minutes of free Skype-to-Skype calls enjoyed everyday by those on the 3 UK's network which currently stands at 8000 sites and is expected to grow to 13,000 sites by the end of 2010. Basically this 3 UK scheme is aimed at attracting users to join and make use of the Skype experience. It will be instigated in two distinct stages.
The first stage, which will be available from 1st May, promises no data charges or top-up fee for either contract or pay-as-you-go customers making use of Skype on 3 UK's network. Anybody with a Skype enabled phone will be able to walk into a 3 UK store and purchase a 3 SIM, at a cost of £1.99, to take advantage of free Skype-to-Skype calls without needing to have any credit on their SIM.
Later this summer, the scheme will be expanded to include anybody with a compatible, unlocked smartphone device. The purchase of a 3 UK £1.99 SIM card will allow them to make and receive Skype-to-Skype calls plus Skype instant messages without incurring further charges. The necessary Skype software will be automatically downloaded free-of-charge and set up when the unlocked smartphone makes its initial contact with the 3 UK network. At the time of writing, 3 UK and Skype are confident they will be able to provide the necessary software patches for the greater majority of smartphones including those from Nokia and Sony Ericsson.
The rationale behind this offer from 3 UK is that those users who indulge in Skype calling are more likely to migrate to other fee-paying services offered by 3 UK. Research has shown that Skype mobile users are less likely to want to change providers; use 14% more traditional voice minutes; send 10% more SMS messages; and are twice as likely to want social networking services.