BT Verve 450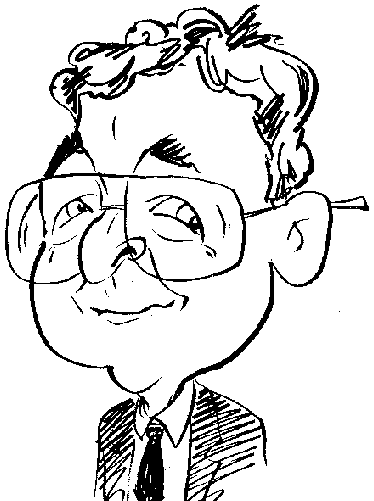 Review controls
Looking to upgrade your landline phone then BT would like you to consider its Verve 450 DECT model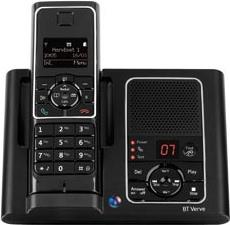 Where all the world and its mother seems to be totally concentrating on do-it-all mobile phones, BT continues to provide units that require a landline connection and thus helps keep our communication costs down. The latest BT landline model to come my way is the BT Verve 450. This is a DECT phone which, like those bulky, old-fashioned phones I remember from my youth, is black in colour.
As is usual with a DECT phone, the Verve 450 consists of a base station and the handset. Adopting a slim chocolate bar shape, the handset dimensions are 48 x 145 x 15mm (W x H x D). Arranged along the front of the handset is a 4-line mono screen, navigation pad and shortcut keys plus the standard alphanumeric keypad. The screen provides appropriate information regarding menu information, signal strength and date/time details. The centrally positioned navigation/shortcut area has options to redial; open the Calls list; access the answering machine; receive and end calls; select menu items; and switch to hands-free mode. When not in use the handset sits in a choice of positions on the base station which then recharged its NiMH battery. My preference was for the sloping rather than upright position.
Connected to mains power and telephone line wall socket, the base station measures 151 x 108 x 74 (W x H x D). Unlike some other DECT units I've seen, the BT Verve 450 does not include an option for it to be wall mounted; instead it requires a flat surface as its home. Positioned alongside the docking bay used by the handset are various LED lights; a find button for tracking down handsets registered to the station; an illuminated number revealing how many messages are currently waiting attention; plus controls for the built-in answering machine facility.
While lacking the overall functionality of even your basic mobile phone, the BT Verve 450 does offer a reasonable selection of features. The answering machine comes with two pre-recorded outgoing messages and if these are not suitable then you can record your own. Up to 15 minutes of digital recording time is available for incoming messages. You can also send text messages if you subscribe to an appropriate service. Storage space is provided for up to 20 messages but predictive text is not supported – hardly a major omission and one that I can easily live without any undue hardship.
You can store up to 200 contact names (15 characters long) and numbers (up to 24 digits) in the phone's internal directory. A Calls list holding up to the last 20 numbers, along with date and time, can be viewed. You also have access to a redial feature for the last 15 numbers used. This phone can also double as an alarm with date and time criteria. There are 15 handset ring melodies and a further five for the base station.
The phone has a range of up to 300 metres when used outdoors while walls and other constructions do limit the range to 50 metres for indoor use. Standard battery life should give up to 10 hours talk time or 100 hours on standby. Automatic charging takes place whenever the handset is attached to the base station. Expect to pay in the region of £50 for this stylish DECT phone.
http://bt.custhelp.com/cgi-bin/bt.cfg/php/enduser/cci/bt_adp.php?p_sid=94UTr9jj&cat_lvl1=1243&cat_lvl2=1899&cat_lvl3=1897&cat_lvl4=1919&p_cv=4.1919&p_cats=1243,1899,1897,1919&p_faqid=10853