Emergency Enhanced Gigaset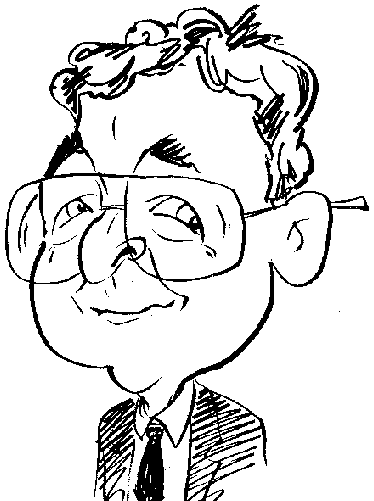 Although many who would be totally lost if separated from their mobile phone for any length of time, the land-line phone still has a part to play in modern day living. This is especially true when the phone is a DECT device combining a degree of mobility with the more traditional aspects of a phone.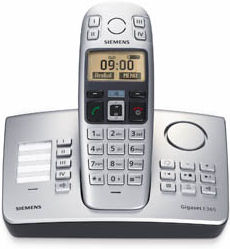 Unlike many of the new breeds of phones which are dominating the marketplace with small keypads and displays that cram in as much information as possible; the Siemens Gigaset E365 has been designed to be more accessible and user-friendly for the more mature user. Decked out in matt silver, the E365 kit consists of a base station and a handset unit - additional handsets can be purchased if required for your establishment.
Measuring 165 x 135 x 60mm, the base station can be wall-mounted or positioned on flat surface as long as it is within reasonable distance of a mains power and telephone connection outlet - leads for both are provided. The base station has an integrated answering machine with user-defined and date/time announcements and up to 25 minutes of recording time. On either side of the centrally positioned housing for the handset are buttons for accessing speed dialling functions, controls for the answering machine and the unit's loudspeaker.
While large by modern day standards for a phone, the E365 handset helps justify its size by presenting a face that is clearly set out and easy accessible. Large buttons are used for the standard alpha-numeric keypad; speed dial keys; talk and end keys; plus the navigation control. In addition, there are smaller buttons for hands-free operation and selecting menu options. The handset's 43 x 25mm display is clear and easily visible for various angles. This screen is capable of displaying up to four lines of illuminated information which can relate to the current time, battery strength, call duration and the various menu options. Incoming calls are announced by a loud ring-tone, making use of the device's enhanced acoustics, and flashing lights.
As mentioned earlier, the E365 has four speed dial buttons which can be set up for any special numbers and can be used in conjunction with the device's special SOS function. You can program in up to four emergency numbers on the number one speed button. When pressed this button will then activate a routine whereby the first emergency number is rung in order to deliver an emergency call message that includes the caller's name. If the first number is busy or unanswered, then the process is automatically repeated with the next number and so on. I have yet to see this panic-button style facility in any other commercially available phone.
If separated from its base station, you should still be able to use the handset to make and receive calls within a distance of 50 metres (the layout of my home meant I was only able to carry out tests at up to 20 metres) indoors. Outdoors the range should increase to up to 300 metres. When sitting on its base station, the handset's two NiMH AAA batteries are recharged automatically. Fully charged you should get up to 160 hours on standby or 18 hours talk time.
The E365 handset will display the current time when not in use and can be set up to act as an alarm clock. Up to 100 names and numbers can be stored in the built-in phone book with redialling of the last ten different dialled numbers being available. For those who can not manage without the ability to text then the E365 can come to the rescue with the ability to send and receive messages of up to 160 characters. You will need to be registered with your service provider to send and receive SMS.
Finally, in this current ecological green aware environment, Siemens state that both the base station and handset consume 60% less power than conventional cordless phones with substantial reductions in transmitting power as well. The Gigaset E365 is ideal for the more elderly user but that should not preclude others from benefiting from this DECT phone. Check around and you should be able to purchase this product for around £93 :
http://www.amazon.co.uk/gp/offer-listing/B000PUFOJ2?tag=gadge0a-21&condition=new
http://gigaset.siemens.com/shc/0,1935,hq_en_0_123916_rArNrNrNrN,00.html