A Good Looking Phone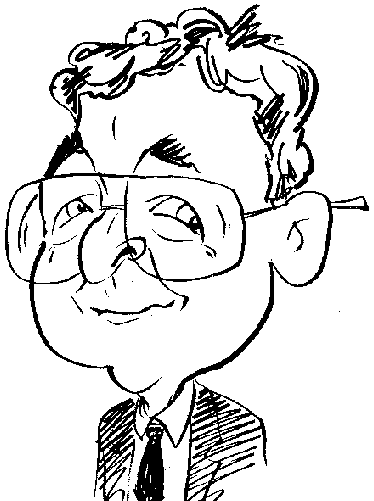 Review controls
It sometimes surprises me how quickly mobile phones have come to be regarded as a fashion accessory rather than a useful tool.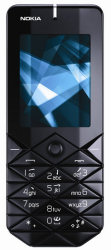 According to my Concise Oxford Dictionary, one of the definitions of "prism" relates to "triangular, with refracting surfaces at acute angles with each other". The reason for this excursion into the realms of lexicography is a new mobile phone from Nokia's fashion brand. This is the Nokia 7500 Prism which, if nothing else, is certainly a distinctive and eye-catching model.
Ignoring for a moment the front-mounted LCD screen, this phone seems to be constructed of shiny and matt black plastic triangles. Even the various components of the telephonic number pad and additional keys are based entirely on the basic geometric triangular shape. I have to admit that, once over the initial surprise (I nearly used the word "shock"), the overall effect is quite pleasant. As an added touch for those keen to personalise the look of their handset, the Nokia 7500 Prism comes with a couple of coloured thin bands, referred to as "accents", which can be used round the edge of the phone. This task does require the removal of the back cover, an operation that I found to be rather fiddly.
Aesthetic matters aside the Nokia 7500 Prism adopts the candy-bar style of handset. It measures 109 x 44 x 14.4mm and weighs in at 82g. While not the smallest or lightest model around, this phone does sit comfortable in the hand and will not take up too much space on your travels. The rectangular shaped keys are of a reasonable size; receptive to the touch; and light up when being used. One aspect of the keypad that did call for a little re-adjustment on my part was the placement of left and right selection buttons which are positioned to the side and at an angle rather than over the answer and end buttons.
In the normal position, above the keypad and navigation joystick, is a 2-inch TFT display. This screen has a resolution of 240 x 320 pixels and is capable of displaying 16.7 million colours. A volume rocker control and camera shutter key are positioned on the right side of the handset. However for these features to come into play, you do need to have selected the music or photographic mode previously via the main menu. This handset does not feature dedicated keys for instant access to the multimedia features. However the playback volume is impressive and the camera is a 2-megapixel unit with flash which does go some way to compensate for the lack of instant access.
The Nokia 7500 Prism comes with 30MB of internal memory and a 512MB miniSD card - expandable up to 2GB for storing music, images and other data. The usual range of telephonic offerings is covered by this tri-band (GSM 900/1800/1900) phone with support for GPRS, EDGE, Bluetooth and USB 2.0. These features include text and voice messaging and a phone book plus web browsing and email facilities.
For those interested in keeping their call charges down to a minimum, the estimate talk time of just 2.8 hours might be helpful. However, most users will feel that this aspect of the phone will be rather disappointing. Standby time is rated at 280 hours. While this phone is certainly a winner in the style stakes, its other features are capable but hardly outstanding. As is usual, the phone is being offered free of charge with various contracts. If you prefer the pay as you go route then expect to pay in the region of £197.