A Budget Walkman Phone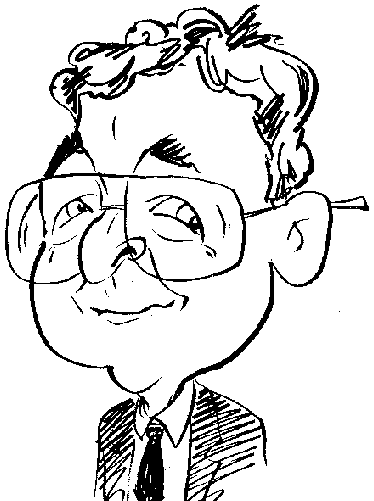 Not everybody wants or needs all the functionality and style of a high-priced mobile phone. The Sony Ericsson W200i model is aimed at such users.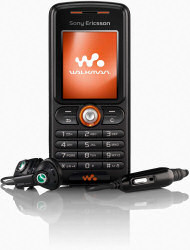 Described by Steve Walker (Head of Product Marketing at Sony Ericsson) as "an affordable music phone that compliments your existing MP3 player", the W200i phone is a candy bar unit aimed at the budget-conscious area of the marketplace. Measuring 100 x 44 x 17mm (L x W x D) and weighing 85g, this predominately black unit, with white lettering and occasional orange flashes, is unlikely to make you ashamed of its appearance yet will hardly draw any admiring glances.
A fairly standard front layout gives you a 3 x 4 keypad layout headed by a selection/navigation control area and a 128 x 160 pixel 65K colour screen. The right side of the unit features a rocker switch which doubles as volume and track control (a quick press for volume and a longer press for track movement). Moving to the left side of the unit reveals the orange Walkman button which takes you straight into the unit's music playing mode. The left side also houses a hidden compartment for the supplied 128MB Memory Stick Micro (M2) card to support the 27MB of internal memory. If you need more memory then you can replace the Memory Stick card and expand memory up to 2GB.
Earlier I alluded to the passable but hardly inspiring appearance of the W200i. The phone's screen seemed to be affected far more than other units I have looked at with a rather bad case of fingerprintitus. No matter how many times I cleaned the screen, the presence of finger-marks and smears were all too obviously evident. It was also noticeable that the viewing angle was not all that great - no doubt further handicapped by the previously mentioned smears.
Following the normal Sony Ericsson practice, the W200i features a camera with the lens located on the back of the unit. Unfortunately, while the current trend if for more mega pixels, the W200i only offers VGA resolution without even the added benefit of a flash. This aspect of the W220i is hardly likely to be a major selling point with this model.
Fans of Bluetooth will be disappointed as this functionality is not included in the W200i's feature set. Instead you have to make do with the less popular infrared capability. I wonder if Sony Ericsson feels this technology is due for a sudden resurgence in the near future.
At this point you might well feel that the W200i has little going for it but that would be a mistake. This model does have some good points. The phone's audio features, as you would expect from the Walkman connection, are reasonable. With the supplied memory you should be able to store 35+ tracks which can be downloaded from your computer via the supplied USB lead. Playlists can be created and you have the ability to browse titles by artist, track or playlist. There is also an FM radio option using the supplied earphones as an antenna.
As well as making and receiving calls (this is a phone after all), the W200i features call diverting, call waiting, voice mail, speed dialling, text and picture messaging plus push email. Although a little on the small size, the keypad works fine and menu navigation is fairly straightforward. You also get a more than adequate performance from the rechargeable battery. This provides around 7 hours of talk time with up to 360 hours when on standby.
Defining a price for a mobile phone can be difficult to predict. In many cases the phone will be given free as part of a contract. However the W200i seems more suited to the pay as you go format. I would expect the W200i to be available for around £60 when purchased for pay as you go connectivity.
http://www.sonyericsson.com/spg.jsp?cc=gb&lc=en&ver=4000&template=pip1&zone=pp&pid=10658