Sony Ericsson Clamshell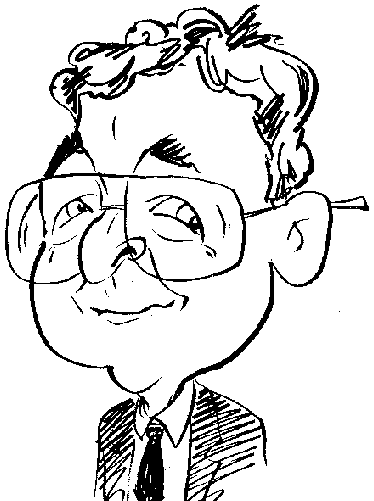 Joining the ever-growing family of Sony Ericsson mobile phones is the Z610i clamshell model.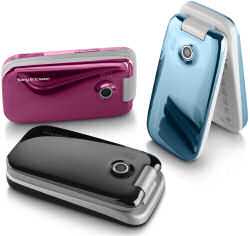 When it comes to selecting from a candy bar, slider or clamshell with regards to my preferred choice of mobile phone style, my vote always seems to go to the clamshell. I mention this purely as a lead to this review of the Sony Ericsson Z610i phone which is of the clamshell variety.
Tastefully decked out in lustre black (giving a reflective sheen to the front of the phone - useful if you want to see who is approaching from behind) with matt silver trimmings, I certainly found this model more appealing than some I have looked at recently. Flicking the device open reveals a well set-out keypad with large easy to use alphanumeric keys plus function controls that stand out from the rest. You also get quick action keys to launch the Internet aspect, camera and activity menu and an on/off key. The location of this latter item ensures that there is no likelihood of the phone being accidentally switched on/off when being bounced around in a pocket or bag. When in use the various keys benefit from a backlight.
The phone has a 176 x 220 pixel, 262, 000 colour display screen that copes well with its various tasks. It is clearly visible from a range of angles in different lighting conditions as you navigate through the menu items; capture and edit images using the 2 mega-pixel camera and built-in software; plus indulge in video calls using the unit's second camera with VGA resolution.

Having just mentioned the 2 mega-pixel camera, it is the opportune moment to concentrate on that element of Z610i. The camera gives you a choice of 2MP, 1MP or VGA (640 x 480) resolution with a range of capture modes that include normal, panorama and burst. A self-timer is available, as is a night setting, but you have to make do without a flash. Basic editing can be carried out and this includes embellishing images with clip art before sending it to others or posting it on your blog. While captured images will not win any prizes, they are of a reasonable quality. As mentioned earlier, video calls use a VGA camera positioned just above the screen so you can see and be seen with others having a phone with similar capabilities.
This Sony Ericsson phone boasts a file manager that allows you to select individual or groups of images for copying or moving. You can store up to 1,000 contacts, each with 28 fields that can include a picture, ring tone and street address. For in-coming calls, you can be alerted by 72-voice polyphony melodies and record them depending upon available memory (including the supplied 64MB memory card). The usual range of calendar features is included with this model.
There is support for SMS, EMS, instant messages and MMS; Internet connection through GPRS portraying WAP and web sites; while Bluetooth is available for close range connectivity. You also get a music player which, while basic in its functionality, is adequate to the task.
As an added attraction, Sony Ericsson has built-in a discrete external OLED feature into the front of this model. This particular feature kicks in when the phone is in a closed state. Immediately this happens or when any side key is pressed, there will be a brief light display followed by the current time, signal strength and battery status indicators displayed on the reflective front of the phone. These items will remain visible for a few seconds. While of little functional value, this feature does add a dash of style to the phone and could make a useful talking point.
Overall I was impressed with the Sony Ericsson Z610i phone. It has a pleasing appearance; some good camera and file management features; plus if of my preferred clamshell style. Pricing for this model will depend on the contract taken out but it many cases it might well be provided free of charge.