Mio C520t DigiWalker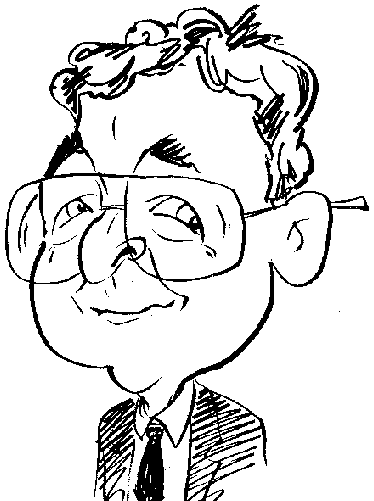 Review controls
Technology can help take some of the strain out of driving by supplying directions through a SatNav device.
Buy Now
Mio C520t DigiWalker
£260.99 from DABs

from £279.90 at Amazon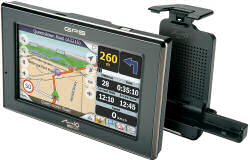 Like printers and mobile phones, SatNav devices have started to adopt the mantle of multi-function products. An example of this trend can be seen with the Mio C520t DigiWalker. Along with the main SatNav mapping and directional features, the Mio C520t has audio, image and contact list features plus the ability to link with your mobile phone via Bluetooth connectivity. All this is packed into a device measuring 127 x 81 x 14mm.
Most of the device's front face is given over to the unit's large touch sensitive screen framed within a black plastic surround. Situated on top of the device is an on/off switch which needs to be depressed for several seconds before any action occurs. Connections on the base of the unit provide the means to power the device and connect to a computer. Located on the left side of the C520t is a memory card slot with support for SD, SDHC and MMC formats and a headset socket for when the device is being used as your MP3 player. No headset is provided but generally users prefer to stick with their current favourite headset no matter what device they are using.
While on the subject of what is and what is not supplied with the C520t, you do get a useful padded pouch for when carrying the unit; a mounting kit for in-car use; and leads for linking the C520t to a cigarette light socket in the car or mains when working from home. The inclusion of a mains power lead and carry pouch do answer a couple of the criticisms I had of the Mio C320 unit that was featured earlier on this site. However there is still no stylus provided for use with the touch screen which means that your finger needs to do the work. As with the C320, you do need a firm touch or in some cases more than one touch before the screen response.
Included in the box is a DVD. This contains maps for 22 European countries for those who like to travel further afield than the UK. Documentation, in electronic format, can also be found on the DVD.
Entering an address is straightforward as you work through screen dedicated to the city followed by the street address. The onscreen keyboard will adapt as information is entered and will only offer keys that could possibly fit with what had gone before. There is also an option to enter full post code details to identify a location. As with the C320, you are restricted to just Home and Work for the Favourites section but other addresses are stored in a reusable History list along with any requests for information about the points of interest stored in the product's database.
You can create your own database of contacts by downloading the information from your computer. While the C520t is meant to be able to use this information when identifying destinations and route planning, I was unable to get it to recognise any contact addresses entered into this module. The C520t provides details of possible traffic hold-ups through the use of the Traffic Message Channel service. You will need to attach the supplied antenna to be able to receive this service. Other options include the ability to link the C520t to your mobile phone via Bluetooth for hands-free calling; plus have warnings issued regarding speed cameras and if you are exceeding the speed limit. One interesting point is that when navigation directions and speed warnings need to be issued, you get the directions before any warning regarding speed issues. The speed warning is sensitive enough to be activated by an excess of just a mile over.
Direction given the C520t are delivered in a clear male voice with sufficient advanced warning and reminders as you get closer. As before the software does attempt to steer you back towards its preferred route if you happen to make a detour but it does get the message eventually that you are in charge. As well as providing on-route directions, the C520t can take you on a fly-by over the designated route before you leave home. This can be useful, especially with long journeys, as it gives you the opportunity to decide on the location for breaks.
The Mio C520t performed well during tests apart from a problem linking to contact address information. While it is hardly likely to usurpt your MP3 player and/or PDA, it does provide a useful range of features to supplement its main Sat/Nav functionality. DABs have this unit currently priced at £260.99 making the Mio C520t well worth considering by the intrepid traveller.
http://www.dabs.com/productview.aspx?Quicklinx=4LB9

http://www.mio-tech.be/en/gps-navigation-device-Mio-C520t-overview.htm