Acer E310 Travel Companion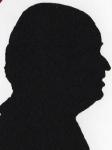 Review controls
I would call it a personal navigation unit as not only can it be fitted in a car but it has a pedestrian mode that lasts a reasonable time between charges.
The unit is small at 10x6x2cm and weights only around 120grams, it easily fits in the palm on my hand. Doing basic things is easy, however making changes to the defaults is not, the PDF manual may be helpful for those wanting to use it as an MP3 player, Photo viewer or even viewing your Contacts. However for changing settings when in Navigation mode it is not good. There was a long pause before I typed 'not good' as a variety of other more descriptive words that would have upset the editor went through my mind.
I tested the software in car, as a pedestrian and as I always like to as a passenger on a train. I always find the latter useful as it lets you see exactly what the display shows, how quickly it can recalculate and exactly what the unit has to offer. The maps are from Destinator and the one complaint I would have is that only the first name is given so 'High' could be road or street. 'Smith' could be anything like close, crescent, row etc etc. Fine unless there are several nearby. However when it is the road you require it is shown at the top and indeed by a range of taps the road you are on can be shown at the base of the display. Again this is something I found on my train journeys like a lot of the features that just do not make the inadequate PDF file.
Should you wish to change to or from Pedestrian mode during a journey it may not work as you expect. As an example you park your car remove the unit and try to find the road you want that should be fairly close to the car park. Free roaming is possible providing you are not on a route. If you continue a started journey in 'car' mode you will be sent round one way systems etc, should you change to pedestrian mode you will be told the journey is to long to complete on foot - however short is it - the solution is to plan your journey to the parking place and then - to be safe - exit the Navigation, restart it and then change to pedestrian mode and only then plan the route to the road you require.
In Pedestrian mode the battery lasts very close to five hours providing the back light is only on for short bursts and you can put up with constant warnings during the last 90 minutes that the battery is too low. This unit has where you are (as a pedestrian) as a green diamond on a white circle. When in this mode it tends not to show railway lines - only the stations - or any other features you may have turned on.
In car mode you are a red arrowhead on a blue circle and for some reason railway lines are shown as well as the stations. Trying to follow a route on the screen is not easy when you have a number of turns to make as a lot of information is shown for example a right turn is shown as a arrow first going forward and then turning right over whatever is on the screen. The top of the screen shows the next movement required the name of the road and the distance.
By default the distance is given in kilometres but when you find the right sub menu option it is easy to change to miles. When travelling on a main road without need to deviate the first warning is given 3kilometres or 2miles in advance then at 500metres or 500yards then at 200metres or 200yards. Finally turn now. The English voice is female but clear and easy to follow, as the driver you will of course be listening to the voice and not looking at the unit.
When not in a car - cradle and cigar lighter lead provided - there is a soft case provided for when in a pocket or bag. The screen was rather reflective and not that good in bright sunlight, the voice could have done with a little more volume, it was just sufficient in a quite car but if others were talking a turn could be missed.
Any unit of this type that also does MP3, Photos, Etc is always a compromise and as the maps are on an SD card there is no chance of playing MP3 while on a journey.
Doing my searches found the Acer E310 at a best price of £119.99.
http://www.amazon.co.uk/Acer-e310-Satellite-Navigation-Mapping/dp/B000Q6E4ZU