Canary Security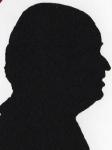 When I think of Canary I think of a bird known for its singing and in a way no doubt this is how the name of this product was arrived at. It is a security alarm product that sees the intruder and then no matter what he/she does they are on camera.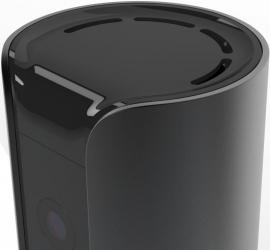 click image to enlarge
To say the setup was not easy is perhaps the understatement of the year – no make that decade – as even though I live in the UK – and it agrees with that – it insists I enter a 'state' this however can be anything a blank space or a non-existent one it just needs an entry.
I was fortunate in that this information was given to me by another journalist who was at the same very crowded event when he was moaning about the time he has wasted trying to do the initial setup, something that -at that moment in time- I have not started on.
So entering personal details was painless as was downloading the App that links to the Canary even if the amount of permissions are a little excessive.
The next stage has you connection a supplied 'security lead' to the 3.5mm jack of the phone and setting that to maximum something that a lot of phones refuse to do when you are using headphones, again there is a way around this but you will not find it without technical support as the rather thin Quick Start Guide stops before this point.
The unit is rather like a cylinder and mine was dark grey on the outside (other colours are available) with black middle.
It is 15cm tall, 8cm wide and 7.5cm from front to back, it would normally be called a cylinder but the front is cut away to give the camera a wider view.
The connections on the rear are Ethernet, micro USB and the aforementioned 'security lead' 3.5mm connection.
In the box with the main unit are the small Getting Started Guide, a couple of 'Protected by Canary' stickers, a long flat black micro USB to USB lead which connects to the 13amp plug provided and finally a yellow audio (security lead).
The box makes the whole process sound easy, 'Simple Setup There's no installation. Place Canary on a shelf or table, connect to the Internet, and you're done'. That may be true but you need to setup an account and that is not easy for the reasons already mentioned.
If your property is correctly identified on the map then that's fine, one journalist I know was told he lived several miles away, another that he moved to a different property in the road every time he tried it. You may think this is minor it is not as if it does not detect your arrival home the unit stays in 'armed mode' and its very loud siren will sound and this is over 90db to give you an idea a pneumatic drill is only just over 100db.
You can have alerts sent to your phone when the unit is armed.
One thing I worry about what is to stop the burglar waiting for you to walk up to your door knocking you unconscious and using your keys and phone to enter your property, far-fetched, maybe but what if your phone dies while you are out.
The Canary is very loud and images from its 147degree lens are good (stored for seven days) there is a privacy mode when you are in and again I wonder…
A single Canary can control a decent sized room; it is available for £159 with free delivery from the link below.
http://www.amazon.co.uk/gp/product/B014KWCCQI?ie=UTF8&tag=gadge0a-21&linkCode=as2&camp=1634