MiniStation Safe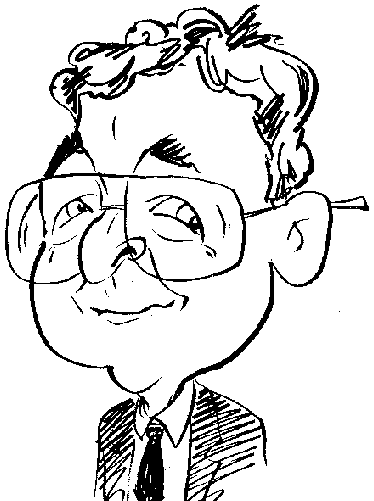 Review controls
Carrying a safe in your pocket might not seem possible but it can happen with a product from Buffalo.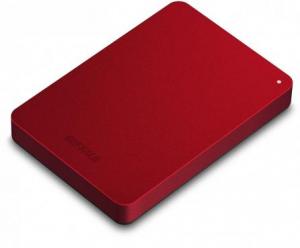 click image to enlarge
While the capacity of flash sticks (sometimes referred to as thumb drives) has increased considerably since those early days of single figure MB. Or even smaller, modules, they have yet to approach even close to the capacity offered by portable hard drives. One example is the Buffalo MiniStation™ series of devices. Recently added to the company's portfolio of hard disk devices is the Buffalo MiniStation Safe. This particular product is available in 500GB, 1TB or 2TB versions and comes with the claim of being shockproof and secure. I have recently been looking at the 1TB offering.
Depending upon the capacity of the drive, there is some difference in the depth and weight of the product. While the 500GB and 2TB versions are available just in matte black, there is a choice of red or black with the 1TB product.
Buffalo MiniStation Safe Dimensions and Weight

| Capacity | Width | Depth | Height | Weight |
| --- | --- | --- | --- | --- |
| 500GB | 79.5mm | 13.5mm | 115mm | 150g |
| 1TB | 79.5mm | 16mm | 115mm | 170g |
| 2TB | 79.5mm | 21.5mm | 115mm | 240g |
As can be deduced from these figures, all three models are pocket sized and easily transportable between different locations. In each case you are provides with a suitable standard to micro USB 3.0 cable for transferring data to and from the MiniStation Safe drive using a USB 3.0 port. There is backward compatibility but this does reduce the speed of transfer when using USB 2.0.
Whatever the colour, the MiniStation Safe has a rather understated appearance. There are slightly rounded corners with a Buffalo logo decorating the front of the device but little else to make it stand out and perhaps become a target for unwanted attention. The micro USB 3.0 is positioned at the top of the unit and four circular rubberised buttons are situated in the corners of the unit's back plate.
While the MiniStation Safe is encased within a protective compressed rubberised casing, it also benefits from the Buffalo patented shock-proof chassis to help ensure that incidental damage does not occur or, in the worst possible instance, is kept to a bare minimum. I would not advise dropping this hard drive from a high building onto concrete or driving over it in a 4 x 4 but it should survive other minor bumps and scrapes including a drop of four or five feet on to the floor.
Along with its physical protection from damage, the MiniStation Safe comes with Buffalo's new Lock-and-Go feature. This feature has been developed to allow PC and Mac users to quickly and easily password-protected their data on a removable drive. In order to use this particular Lock-and-Go feature, users will need to download the appropriate version of the software for their operating system from the Buffalo website. In fact downloading items could be a popular activity when starting to use the MiniStation Safe.
Supplied printed documentation is kept to a bare minimum. There is a folded sheet of paper dealing with the product's two-year warranty and a slip of paper showing how the drive connects to a computer. Plenty of other documentation is available but it will need to be downloaded for viewing in a browser or Adobe Reader. Links to the various documents and some Buffalo utilities, such as TurboPC EX, eco Manager, Backup Utility and Secure Lock Mobile, are provided on the drive itself. However the application to view this list is regarded by at least one anti-virus product as being dangerous and was placed in quarantine. Other anti-virus products happily accepted the application leading me to believe that this is a case of a false positive. In my opinion the warning and action carried out by this one antivirus product can be disregarded.
Having downloaded and installed the Lock-and-Go software, you will need to provide a password of between 4 and 16 characters to protect the removable drive. The Lock-and-Go protection only kicks in when the drive is removed from the computer. When re-attaching the drive to the same or another computer, you will need to enter the password before being allowed to access any of the drive's content.
Testing the drive's read and write speeds revealed that the MiniStation Safe was far quicker when reading data than writing it. The actual timings are shown in the table below.
MiniStation Safe Data Transfer

| File Type | Size | Read | Write |
| --- | --- | --- | --- |
| Video | 51GB | 8 min 13 sec | 30 min 51sec |
| Music | 5.15GB | 1 min 12 sec | 4 min 17sec |
| Word Documents | 23.2MB | 3 seconds | 12 seconds |
All the tests were carried out using a USB 3.0 connection on a system running Windows 7. Currently Amazon.co.uk has listed the 1TB model priced at £57.57.
http://www.buffalo-technology.com/en/products/storage-devices/portable-storage/ministationtm/hd-pnfu3-ministationtm-portable-hard-drive/