A Lindy Speaker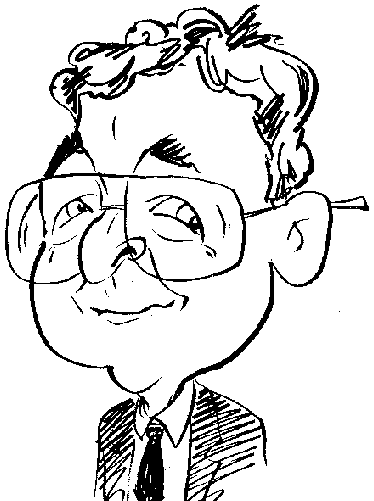 Review controls
Bluetooth Speakers continue to be a popular item with regards to new products. This latest offering arrives from Lindy.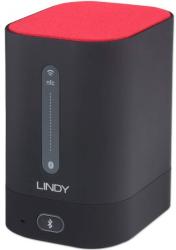 click image to enlarge
Under the tag line of "Connection Perfection", Lindy has released its BTS-360 product which is a Bluetooth speaker with NFC (Near Field Connection) functionality. Included in the box with this compact speaker is a micro-to-standard USB lead for charging the unit's 1000mAh Lithium Polymer battery and a small User Manual covering English, German, French and Italian languages.
While a little too bulky, with dimensions of 120 x 100 x 75mm (H x D x W), for sticking in a pocked, and its weight of approximately 350g means it should be easily portable in a bag or other container. The speaker is box-shaped with rounded corners. It is predominately black in colour apart from a red top. While the speaker's main body is constructed of a plastic material, the red top is a cloth material.
Decorating the front of the speaker is a 6 x 1cm panel which gives the impression that it might serve some tactile purpose but this is not so. This panel is merely decorative as it points towards the Bluetooth pairing button near the base of the speaker and the NFC contact point on the top of the unit. When active pairing is in operation, the pairing button will glow with the familiar blue hue.
Located on the rear of the unit, near the base, is a small power button sandwiched between the micro USB port and a 3.5mm jack socket for linking a non-Bluetooth aware device to the speaker. Just above these connection options is a small well which acts as a reflex chamber for the speaker's bass output.
You have a choice when it comes to pairing a device to this Lindy speaker via Bluetooth. If your Bluetooth mobile device supports NFC then you just need to simply tap it on the top of the Lindy speaker to activate the pairing process. Without NFC support, you can take the more traditional approach of getting your mobile device to search for available pairing options. You will need to hold down the speaker's power button until the Bluetooth pairing starts to flash with a blue light.
This Bluetooth 3.0 with A2DP 1.2 device features a 3-inch driver that has been designed to deliver audio in full 360 degree directions. The speaker driver has an output of 10W with an impedance of 4Ω and a frequency range of 86-21 KHz. Helping add to this speaker's audio output is the unit's Bass reflex chamber as it enhances the bass performance of the BTS-360.
Although this Lindy speaker does not feature any music playing controls of its own, delegating, such tasks as volume level and track cycling, to the attached device, the speaker does feature an integrated microphone for use with telephone calls. An incoming call to an attached smartphone will cause the music currently being played to fade out while you decide whether to accept or reject the call using the handset. The music will then resume once the call is ended.
Along with Bluetooth streaming, audio can arrive via the appropriately named Audio In connection from devices, such as MP3 players, that do not support Bluetooth. You will need to supply the necessary lead with 3.5mm jack plugs as Lindy has taken the decision not to include one in the box. When a lead is inserted into the socket, whether linked to an MP3 player or not, this will block Bluetooth delivery until the lead is removed causing the Bluetooth stream to resume. In tests the volume level rarely needed more than a minor adjustment when switching between various devices.
While sound quality was of a reasonable standard for casual listening, I was a little disappointed to discover that audio break up occurred when there was a distance of eight metres between the source located outside and the speaker placed inside. However, partially compensating for this was the performance of the unit's 1000Mah Lithium Polymer battery. Lindy had rated this battery at providing 18 hours of playback but this figure faded into the distance as I was able to get well over 22 hours of listening to music from a single battery charge.
Lindy has priced the BTS-360 Bluetooth speaker at £59.94.
http://www.lindy.co.uk/audio-video-c2/bluetooth-audio-c1498/bts-360-bluetooth-speaker-with-nfc-p8089