A Tablet Pillow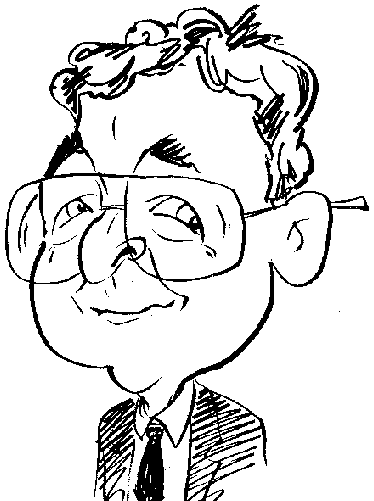 While designed to accompany one of the many recent technological devices, this next product could bring back memories of your youth as it did with me.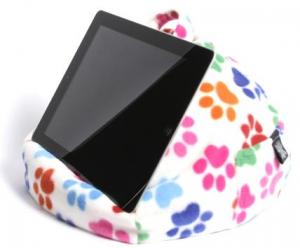 click image to enlarge
My first experience of a bean bag, like many others I'm sure, was during school days during PE lessons. Small bean bags would be used for various tasks and exercises, some more enjoyable than others. Later the bean bag grew in size as a large bean bag being a fashion item. This bean bag was pear shaped with a strong plastic or leather covering skin. When placed on the floor, this bean bag could magically turn itself into a chair when it was sat upon. The bean bag would mould itself to your body and become a comfortable chair. There was a problem and this would occur when less agile members of society tried to extract themselves from the grasp of the bean bag in order to move about.
Now a third version of the humble bean bag has made an appearance under the name of iBeani. Nearer in size to the childhood bean bag than its much larger brother, the iBeani's shape has more in common with the pseudo chair version. This product has been specifically designed for use as a cushion with some of the personal IT products currently dominating people's lives. By placing an iPad on the iBeani at a convenient angle, you will free both your hands for other tasks.
The iBeani can be used in any location as long as there is a flat surface such as your lap, a bed or table. You simply need to place a tablet, whether of the Apple or Android variety, on the iBeani and you are ready to go. The device can be positioned either in portrait or landscape orientation. The iBeani can also be used with an eReader device for those late night reading sessions.
As well as providing support for your tablet or eReader, the iBeani possesses a side pocket. This accessory can be used to hold your smartphone which will then be conveniently positioned for when you need it. Along with the side pocket, the iBeani features a loop at the top of the bean bag. This loop can be used to carry the iBeani or for hanging the bag on a hook when it is not required.
Designed by DeVancer Ltd, a company set up by two East Midland entrepreneurs, the iBeani is constructed from carefully selected slip-proof quality material. The product is available in a range of eye-catching colours and decorative patterns. While my review sample was of a basic Techno Black, an entirely suitable choice really, there are numerous other designs, some of which will appeal to animal lovers of all ages. You can select from a choice made up of Leopard, Cow, Zebra, Baby Giraffe, Tall Giraffe, Butterfly (admittedly not an animal) or Paws. If animals do not appeal to you then you could select from Mexicana, Harris Tweed, Pink Hearts, Camouflage, Denim, Fun Circus, Skull & Cross Bones or Polka Dot to help support and add some colour to a tablet or eBook reader.
I suspect that the iBeani's greatest advantage will be when it is put to use to enable a group of friends to view the content being displayed. Another obvious use would be when viewing a movie being played on a tablet when no user interaction is required. The iBeani is the type of product you would buy for a friend rather than treat yourself to a means of holding your tablet. The iBeani is currently available with prices started at £24.99 if you are looking for that present that is slightly different.