4 into 1 Does Go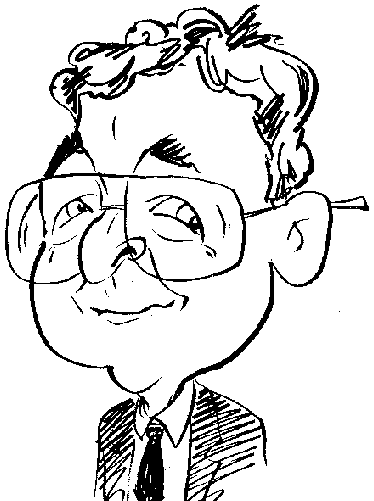 Review controls
This is one of those Big Red Bus moments when no sooner do I finish looking at a product when something covering a familiar area arrives. In this case the subject matter concerns charging multiple devices simultaneously from a single source.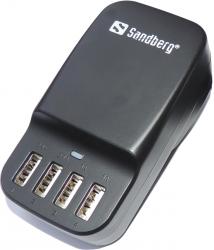 click image to enlarge
Just how many mobile devices do you own? I am almost embarrassed to answer my own question with the number of devices that I have collected over the last few years. Each of my devices requires regular access to a power source for recharging which does put a strain on the available sockets at my disposal. While mobile devices, such as smartphones, tablets, MP3 players, etc. come with a lead for attaching them to a power source, this does not help when it comes to finding a vacant socket. Fortunately there are solutions including one recently released by Sandberg.
As part of its extensive catalogue of devices, Sandberg has released its new 4-in-1 battery charger. As its title might indicate, this product allows you to replace four single battery charger units with a single device so reducing the clutter and calls for available power sockets whether at home or on your travels. This charger, matte black in colour and decorated with a silver Sandberg logo, has dimensions of 93 x 49 x 38mm (H x W x D). Basically this unit is an AC charger that features four USB 2.0 ports arranged along the front of the device. It comes with changeable 2 and 3 pin plugs for European and UK usage.
Depending upon your current location, you can slide the appropriate pin unit into the vacant compartment. Inserting the pin unit is easy and straightforward with the pin unit being held in place by a small plastic clip. However removing the pin unit when you wish to change it for a different one turned out to be a more difficult task. I really struggled.
There is a small release button which needs to be depressed so that the pin unit can be slide out. The button required a great deal of pressure along with a fair degree of force before I could persuade the resident pin unit to make way for the other pin adapter. At least this struggle in removing the pin unit does give a reassurance that there would be no accidental parting of the two elements when using this device.
The four standard USB 2.0 ports, arranged across the front of the AC charger, cover 2.4A and 1A power transfer. The clearly labelled ports 1 and 2 are designated as 2.4A for power intensive devices such as iPads and tablets while ports 3 and 4 are marked for 1A use when charging smartphones and the like.
Positioned just above the four USB ports is a small LED light. This will glow green to indicate when the AC adapter is connected to an available mains power source. The light does not change in any way to indicate when power is being supplied to an individual or group of linked mobile devices.
It has to be said that this is not a particular new idea. I have been using a similar device, admittedly with just two USB ports, for a number of years now. However the device does exactly what it says on the packaging by allowing up to four devices to be connected for charging from a single power source.
Currently I have this AS charger set up with leads allowing me to connect a pair of devices with micro USB connections, a single mini USB connection and an Apple 30-pin connection. This arrangement is easily changeable to suit different situations and has enabled me to free up three other power sockets for other tasks. With input of 230V and output of 5V, this device has been priced at £32.99.
http://www.sandberg.it/product/4in1-USB-AC-Charger-6.8A-EU-Plus-UK