PIN-Secured Flash Drive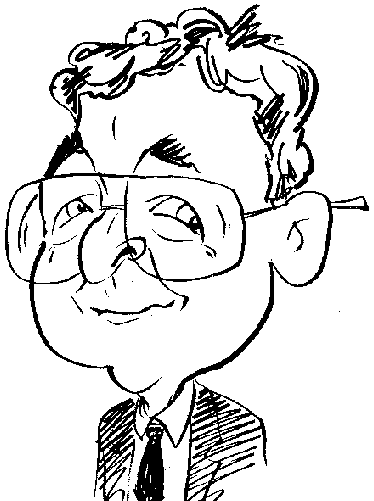 While a convenient method for storing and transferring data between computers situated in different locations, a USB flash drive could be at risk from issues of security. Small and compact with various storage capacities, USB flash drives could easily be misplaced or attract the unwanted attention of those looking to gain unauthorised access to your data. One method to avoid the possibility of unauthorised access would be to use some form of encryption. Developed by iStorage, the datAshur Personal USB flash drive has its own approach to delivering data encryption.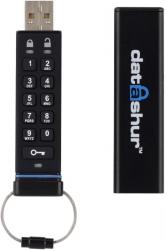 click image to enlarge
In the past I have checked out a number of iStorage products. These have been external hard drives featuring a front mounted numeric keypad for entering a personal PIN number in order to gain access to the data stored on the drive. Now iStorage has adapted this PIN number technology for use with a USB flash drive that goes by the name of datAshur Personal.
Described as a device for everyday use when securing the data you do not want others to see, the datAshur Personal is a USB flash drive with dimensions of 83 x 17.4 x 8.6mm (L x W x D) and weighs 20g. This flash drive is a USB 2.0 device that is compatible with PCs, MACs, Linux, Citrix and Android devices including USB OTG (On-the-Go). The product is available with a storage capacity of 8GB (my review sample), 16GB and 32GB. Checking the product on the company's website seems to indicate that it is only available in pale blue with white lettering although the User Manual shows a rainbow selection of colours.
A removable cap, which can easily be misplaced by those not totally organised, sits at one end of the unit while a loop at the other end allows for this device to be attached to a key ring or other similar device to help ensure it does not go missing. Arranged along the front of the flash drive is a two-column display of alpha-numeric buttons sandwiched between LED lights, which signify when the device is unlocked or locked, and a Key button.
Inserting the datAshur Personal device into an available port will have little effect, other than a certain amount of flashing lights, with a message appearing that the device has not been recognised. As a result you will be unable to access its content. Prior to inserting the device you will need to carry out various actions, including pressing the Key button and entering the required PIN number of between 7 and 15 digits. You then need to insert the datAshur Personal device into a port before 30 seconds have passed. This process needs to be carried out every time you insert the device into a port.
Once access has been gained to the datAshur Personal, you can access a PDF version of the User Manual and carry out other tasks normally associated with a USB flash drive. Files can be added to and transferred from the drive to a host system. When files are added to the datAshur Personal, the data is encrypted in real-time by the build-in hardware encryption engine using AES cipher-block chained mode with 256-bit key. As soon as you remove the datAshur Personal or power is cut off then the content is automatically locked so that access to it is blocked.
In its initial state the datAshur Personal device is supplied with a default 8-digit PIN. Using the unit's alphanumeric keypad, you can change the default offering to a number or word of your own choosing. A new PIN needs to contain between 7 and 15 characters as it replaces the default offering.
According to iStorage, the datAshur Personal should be capable of delivering up to 27MB per second when reading and up to 24MB per second when writing data. My tests were somewhat at odds with these figures. The best I could achieve when writing data was 21MB per minute (note minute rather and second). There was a 5X increase when reading data at a rate of 108MB per minute. Testing was carried out using a USB 2.0 port on a Windows 7 Professional system.
The main reason for purchasing this product is its encryption and PIN number protection. Built-in full military grade full-disk AES, 256-bit CBC hardware encryption should ensure your data is secure even if the device is lost or stolen. Data read / write speeds are adequate rather than exceptional. The 8GB product is priced at £29, 16GB at £39 with the 32GB version costing £59.