Triple Powerline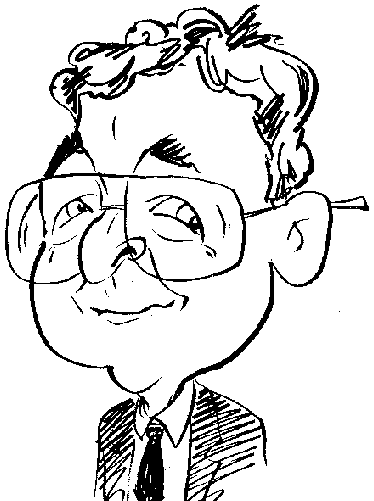 Review controls
If a wireless network does not work for you then this next Devolo product might provide a solution.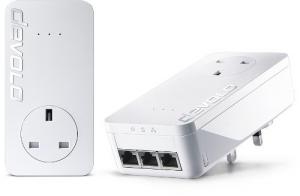 click image to enlarge
While Wi-Fi is the choice of many when setting up a home network, the technology does not suit every environment especially when obstructions can cause dead areas. A popular alternative solution is that provided by Powerline technology with products such as those developed by Devolo. The company's latest addition to its dLAN Powerline series is the dLAN 650 Triple+ product.
I have been checking out this product's Starter Kit which consists of a single dLAN 650 Triple+ adapter, a slightly smaller dLAN 650+ adapter, two Ethernet cables and a small installation guide that relies on a series of images and emoticons to lead you through the set-up process. Both of the rather bulky (144 x 71 x 48mm and 130 x 66 x 48mm) adapters feature pass-through connections so that you do not loose out on a power socket.
While this pass-through is decidedly useful, it does pale in comparison, as far as this reviewer is concerned, with one major design change from the previous Powerline devices that have come my way. This change, which I have been advocating for several years, involves turning the adapter upside-down by rotating everything through 180 degrees.
Previous Powerline adapters were really only suitable for plugging into power sockets that were raised above skirting board level. This was because the main part of the adapter, containing the various connection ports, extended downwards from the plug element. Even if you could fit the adapter into a low level power socket, access to the ports would be blocked by the floor. Now with this latest version, the main part of the adapter and connection ports rise upwards allowing for greater flexibility in positioning and easier access to the available ports which are, in each case, of the Gigabit Ethernet variety.
No software is included in the package but you can download the Devolo Cockpit management application. This software will monitor the status of your dLAN network and show the transfer speeds between the attached devices using a colour coded system. A green line indicates that you can stream HD video. An orange line is used if only SD video can be streamed. A red line means just standard data can be carried by the connection. It can also allow you to add new adapters later and protect your network with a password.
As mentioned earlier, this kit contains two adapters. The smaller of the two features a single Ethernet port which can be connected to a router that has access to the Internet, using one of the supplied cables and then plugged into a power socket. The other adapter features three Ethernet ports allowing for three appropriate devices to be included within the dLAN network. It can be plugged into its own power source situated in another location within the home. The downloaded Devolo Cockpit software will show a visual representation of the adapter set up.
Unlike other HomePlug adapters, including those from Devolo, which make use of the live and neutral pipes for sending data between devices, this latest Devolo dLAN incarnation adds the earth connection to the mix. Concealed within the adapters in a chip which does the hard work of deciding which of the three available routes will be the quickest or perhaps I should say "will give the best result" as outside inference from other electrical equipment needs to be taken into consideration. Entitled "Range+ Technology", this traffic system should improve on the performance of a dLAN network as it handles devices covering 200, 500 and 600 Mbps.
Arranged along the top front of each adapter are three LED lights. These lights are used to indicate power, dLAN and Ethernet conditions. When the power LED light, situated on the right, shows a solid white light then the adapter is ready for use. If the white light is flashing then the device is in PowerSave mode. The centre LED, for dLAN, glows white for a good connection and red if the connection is less than at optimum level. The LED on the left glows white to show a LAN connection has been established.
Performance will depend upon various factors including the positioning of the adapters and the state of your household wiring. In my pre-1900 building, I was not expecting to achieve the optimum data transfer speeds and was not disappointed. My data speed rates tended to hover between 200 and 300Mbps.
As reviewed the Starter Kit is priced at £119.99. An additional Triple+ adapter is priced at £69.99. This product is compatible with Windows XP and later, Mac OS X and Linux.