A Hand-held Audio Recorder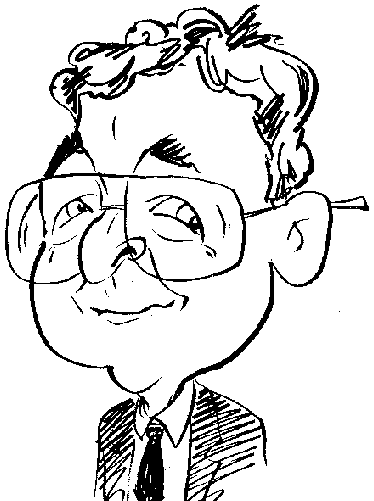 Review controls
With its menu of cameras and recorders, a recent Olympus event introduced me to the company's range of hand-held audio recorders.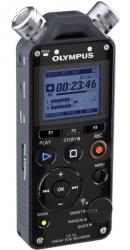 click image to enlarge
It has been several years since I last had the opportunity to check out an audio recorder from Olympus. That period of separation has been brought to a conclusion with the arrival of the company's LS series of smart Linear PCM (Pulse Code Modulation) recorders. Unlike those earlier recorders, this device is aimed specifically at the musician but could also prove useful for other types of customer.
The new range of Olympus LS Linear PCM recorders features three models. These are the LS-12, LS-14 and the top of the range LS-100. My review unit is that of the mid-range LS-14 model. This is a TRESMIC unit which means its features three microphones. Two of these microphones, looking like, and in fact acting like, stubby metallic tubular ears, are mounted on either side of the recorder's top. Situated between these ear-like units is the third microphone which is embedded into the body of the recorder.
A bit like a candy bar style of mobile phone (stubby ears apart), popular a few years back, the LS-14 audio recorder has dimensions of 138.7 x 52.5 x 23.5mm and weighs 170g (including batteries). Feedback to the user is provided by a 1.8-inch screen mounted on the top half of the unit front face. Arranged just beneath the screen are three soft keys labelled F1, F2 and F3. The function of these keys changes according to the current status of the recorder. Next are the appropriately coloured Play, Stop and Record buttons plus a navigation compass pad and buttons for Menu and Erase.
Completing the front face of the recorder is a selection circular switch. This feature offers the user the opportunity of selecting one of the three available record modes. With Quick mode you simple press the record button and away you go. Smart mode makes some automatic adjustments before actually recording any content while Manual mode lets the user make various adjustments prior to recording content. This selection switch also displays a tuning fork option which, not surprisingly, can be used to calibrate the device using a choice of meter or waveform display on the screen.
Located on the right side of the LS-14 are jack sockets for an additional microphone and a LINE IN option. There is also a concealed slot for inserting an SD memory card up to a maximum of 32GB to supplement the built-in internal memory of 4GB. Jack sockets for an earpiece and a remote lead are on the left side along with the Power/Hold slider switch and a USB port. Rather surprisingly, Olympus has chosen to go with a mini USB connection instead of the more popular micro USB option. An appropriate lead is included in the box for connecting via the mini USB port.
The rear of this recorder features a battery compartment. This compartment holds two AA battery (supplied in the box) which should give around 46 hours of power for recording and playback. One nice touch with this battery compartment is that it has a release button so that they should be no need to break a fingernail in trying to remove the cover. The rear of the LS-14 also houses a built-in speaker and a socket to attach the supplied clip if you want to mouse the recorder on an optional stand.
When turning on this device there is an approximately four second delay before the recorder is ready for action with its monochrome screen being populated by the default Rec screen with an appropriate icon of a microphone. As mentioned you have a choice of recording modes which are activated by pressing the big red REC button. However before embarking on your first recording sessions you might like to explore the Menu option which categorises its functionality into Record, Play, LCD/Sound and Settings groups. Delving into these groups you can adjust features such as mic gain, record format (WAV or MP3), repeat playback, skip spaces, adjust the backlight duration, turn on voice guide and set the date and time.
Many of the controls, especially those dealing with basic tasks, are self-evident and intuitive. However I do have one or two issues especially when file manager was involved. It took me a while to get use to cycling between tracks in playback mode. In order to switch either forward or backwards, you needed to press the appropriate control twice in fairly quick succession. I also could find no method of renaming a file from within the LS-14. In order to rename a file from the default date and time designation you need to connect the LS-14 to a computer and use your operating system to carry out the task.
When you do connect the LS-14 to a computer you discover that there is another version of the User Guide. This is far more comprehensive that the paper version supplied in the box and well worth examining.
Overall audio quality is of a good standard and will definitely appeal to those looking to work with different aspect of music as they split and over-dub recordings. At the time of writing this product was listed on Amazon.co.uk priced at £160.34.
http://www.olympus.co.uk/site/en/a/audio_systems/audio_recording/sound_music_recorders/ls_14/index.html