A Klear View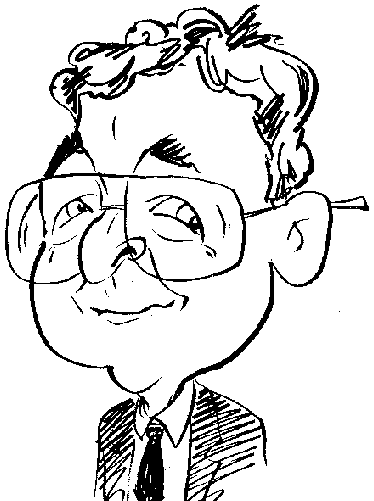 Review controls
A recent visit to a trade show introduced me to a company that was involved in the development of various products that might stop me moaning about the condition of some hardware items.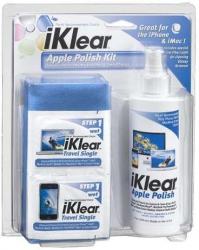 click image to enlarge
As regular readers will no doubt be well aware, one of my big bugbears is the increasing appearance of fingers smears defacing a range of devices. What with manufacturers opting for lacquered black coatings and the headlong rush towards touch being the preferred method of control, then we could well be in for a bumper crops of finger smears decorating, not only on own devices but those that we check out in retail stores or various exhibitions set up to promote such devices.
Of course we could always rely on the technique often used by the salespersons or presenter when the less than pristine condition of the device under discussion is brought to their attention. As if it was the most natural thing in the world, they wipe the affected area across a sleeve or other article of clothing for a quick temporary cleansing solution. No doubt you have encountered this type of situation on more than one occasion in the past. However there is an alternative solution for when the device is your own personal property and that would be to use a product such as those belonging to the Klear family.
The various Klear products, of which more a little later, have been developed by Meridrew Enterprises. The company was founded in 1992 by a husband and wife team based in the San Francisco Bay area. The Meridrew approach, or perhaps the Klear approach would be a more appropriate, has been the development of an alcohol and ammonia-free, non-toxic, environmentally friendly formula. In fact Meridrew Enterprises was the first company to introduce an alcohol and ammonia-free product capable of safely cleaning and preserving LCD's, CD's and DVD's. This offering was quickly followed up by the first line of Apple and iPod cleaning products which were entitled, not surprisingly, iKlear Apple Polish, which was taken up by the Apple Store.
Since that early success, Meridrew has built up an impressive list of organisations that make use of Klear products. This list includes the FAA, United States Navy and Air Force, CNN, Toyota, Honda and The Getty Museum plus various prestigious American universities. Meridrew Enterprises is one of those companies who do not get involved in expensive commercial advertising why might explain why you may not have heard too much about this company previously. Instead Meridrew relies solely on the recommendation of customers and manufacturers. The latter group contains such companies as Apple, Dell, Fujitsu, HP, Panasonic, Samsung and ViewSonic.
As part of its recent invasion of the UK market, Meridrew Enterprises has released a number of new products designed to clean the screens of a range of devices. The Cleaning Kit for iPad/iPhone offers to clean and preserve all Apple Retina, oleophobic coated surfaces as well as Multi-Touch displays. Consisting of an alcohol and ammonia-free solution with a cloth for cleaning and polishing purposes this product is priced at £9.99.
Next in the price range is the HDTV Cleaning Kit which has been designed to clean and protect all high definition LCD, LED, OLED and Plasma TV screens and exteriors. This product forms an anti-static barrier to minimise the attraction of air particles while preventing fingerprints from despoiling surfaces. The product is priced at £10.99.
Offering to take care of your Apple products in the home, office or on the go is the Klear Cleaning Kit for iPad and Apple devices. This product consists of a spray bottle with an alcohol and ammonia-free solution, three optical-grade microfiber cloths and six travel single sachets when you need to clean a device when away from home. Pricing has been set at £17.99 for this product.
The Deluxe Cleaning Kit for Apple Devices is priced at £22.99. Offering to remove 99% of germs from touch-screens, this product consists of an 8oz bottle of alcohol and ammonia-free solution plus three antimicrobial cloths and six travel single sachets. This product is safe for LCD, Multi-touch and Plasma displays.
Also priced at £22.99 is the Complete Cleaning Kit. For you money you get a 2oz and 8oz solution bottles, large and travel sized Chamois cloths, medium and travel sized DMT antimicrobial cloths plus 12 travel single sachets.
Finally in this brief roundup is the HD Screen Cleaner which has been developed to keep your screen clean and looking new. This kit is made up of an 8oz bottle of alcohol, ammonia and sodium lauryl sulphate free solution with a Chamois cloth, two microfiber Terry cloths and 12 travel single sachets. Expect to pay £24.99 for this product.
I have not had the opportunity to try out all these kits. The testing I have carried out has been with LCD and HD television screens plus a couple of Android tablets. I have been impressed with the results achieved as compared to other methods of cleaning and would recommend you giving it a try especially if finger smears annoy you as mush as they do me..