A Robotic Ball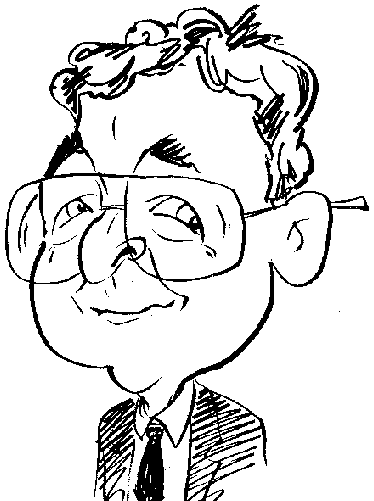 Review controls
At the moment I am in the doghouse – well not literally but my cat no longer considers me his best mate and is doing his best to ignore me. The reason for this unfortunate state of affairs is the arrival of the Sphero 2 from Orbotix. I have been testing this device much to the cat's disgust and annoyance as he can not understand what it is or why it does the things it does.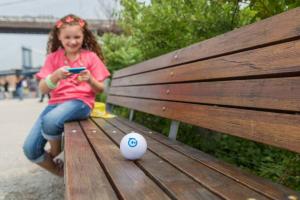 click image to enlarge
For those not familiar with the Sphero, either in its original incarnation or this latest version, I should explain that this cat-annoying piece of kit is a robotic ball. It can perform a range of activities under the control of a number of apps developed for the iOS and Android platforms. I almost wrote "under my control" but, as yet, that description would fall somewhat short of the truth but I am improving if only rather slowly at making it do what I want.
At first glance the Sphero 2 looks remarkably similar to the original unit with its tough polycarbonate shell into which is packed an accelerometer, multi-axis gyroscope, LED lights, compass and motors which go towards providing the unit's functionality. Both units have a diameter of 74mm with a white casing when in a dormant state. However on a closer examination the Sphero logo on the version 2 is a different shade of blue and the ball is approximately 23% heavier. According to Orbotix, the Sphero 2 is 2x faster, rolling around at up 7 feet per sound, with lights that are 3x brighter and I am not going to argue with these figures.
The Sphero 2 is supplied with a cradle which charges the ball via conduction. The cradle comes with a selection of adapters to fit various power system sockets for use in different countries. Along with a Get Ready to Play booklet, covering 15 different languages, you get two plastic ramps that can be used to launch the Sphero into the air if space permits. In fact plenty of space is a major requirement to enjoy the full benefits of Sphero 2. Orbotix has also developed some Sphero Nubby all-terrain covers but I have yet to lay my hands on these items so I am limited to just reporting the fact.
As mentioned earlier, charging the Sphero 2 is carried out using conduction as the ball sits in its docking station. A full charge can take up to three hours which should give you at least one hour of "playing" time. In order to control your Sphero you will need to download the free app for your Apple or Android device. You will then need to pair your device to the Sphero 2 using Bluetooth. While this process was not the fastest I have encountered with my Google Nexus tablet, it was certainly a better experience than when using the same device to connect to the original Sphero.
Once a connection has been established, the Sphero app will lead you through some checking routines to make sure your ball behaves as it is meant to (but maybe not always as you want it to). You can then use this app's interface to control the Sphero's movement and various actions. Along with the main Sphero app, Orbotix has developed over 25 free apps to provide a range of options for the individual and group game players plus areas of programming.
You can try your hand at bowling and golf, take on the challenge of Zombie Rollers or indulge in arcade-style space fighting. Later on you can gather your Sphero owning friends around for a game of ColorGrab or Pass the Sphero while MacroLab and OrbBasic lets you create a program to control your ball as various actions are performed. There is even a couple of games, namely The Rolling Dead and Sharky, classified as Augmented Reality. Unfortunately I was unable to track down Sharky while Sphero's The Rolling Dead was deemed incompatible with my Google Nexus (no reason given, just incompatible), and so I have been unable to try out these offerings.
Presumably due to my earlier practice sessions with the original Sphero, I felt more at home with the Sphero 2. However there were times when, to the casual observer, it could appear that the Sphero was in control rather than myself. In my defence I could claim that I was just allowing the Sphero some free rein. The Sphero 2 is fun but at a price that could put off the casual buyer. Orbotix has priced the Sphero 2 at £119.95 which is slightly higher than the original product. The Sphero 2 is more a toy for the big boys and girls rather than the younger members of the family. And now I am off to try and make my peace with an offended feline.