Mobile Charging and more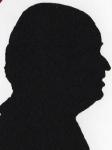 The first item will charge devices that are gasping for power it will also via a Free app allow you to transfer and play items via Wi-Fi. The second item the PocketCell Duo does exactly what it says but will allow simultaneous charging of two devices.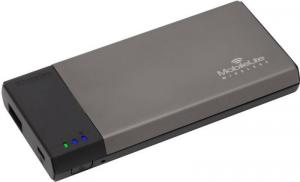 click image to enlarge
Kingston MobileLite Wireless
Around a year ago I told you about the Kingston tiny Wi-Drive. This is about the same size but does a range of other things including being a mobile charging point for anything that takes charge by USB however it is far more than that.
First job is to charge it up via the supplied micro USB to USB lead, while this is happening go to the Android or iDevice store and select Kingston and then Mobilite and download the App which is free.
Once charged it is ready to allow data to move between it and your product.
There is long Getting Started sheet with eight folds English, these are well illustrated and covers everything including connecting the device to the Internet.
It is 12x5.5x1.5cm, the top is a dark silver grey apart from the back 2.5cm which is black as is the base.
At the black end are two USB connections one is full size to output the charge to whatever device needs rescuing and the other micro USB to connect the unit to be recharged.
The opposite end has an SD card port this can contain either a standard SD card or a micro SD card by use of the provided adapter.
The left back edge has an on/off button press this for three seconds to activate the unit, just on the top of the unit you will see blue and red flashing LEDs until you link the unit wirelessly, the LEDs also denote the state of the internal battery by their colour.
When linked you will normally disconnect any Wi-FI connection you have to the Internet but it is possible – should you want – to still have a connection to the MobileLite Wireless and the Internet, this is detailed in the Getting Started sheet.
In my tests I found that if the MobileLite was not switched on my normal Wi-Fi connection was immediately restored.
My tests were made with connections to my Android device but I do also have an iPod Touch and this also worked.
It is just like having a drive plugged in to a PC an extra list of files is available and they are easily transferred it is even possible to play video/audio/pictures from the SD card on the unit without actual hard transfer.
With certain devices normally only allowing you to transfer files by syncing this is a quicker method and does not require the PC to be attached.
When plugged into a USB port on the PC the SD is available and files can dragged and dropped to or from it. So you could call it a PC card reader as well.
The Kingston MobileLite Wireless is available from the link below for £63.13 including delivery.
http://www.amazon.co.uk/gp/product/B00CEB5QU2?ie=UTF8&tag=gadge0a-21&linkCode=as2&camp=1634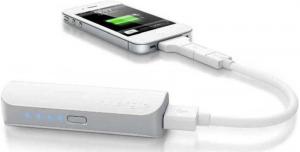 click image to enlarge
PocketCell Duo
While this device performs just the job of charging other devices it does have USP.
Apart from having the dual standard USB ports it also comes with tips to charge Apple devices, Micro USB and Mini USB as well. These are supplied in a single cable. One end is standard USB and the other has the three tips mentioned which articulate to allow the right tip to be used.
The battery is 9.3x4.5x2cm and is rectangular going on oval. It is cream matching the cable already described. The end where the connections are is grey. Two full size USB side by side marked 'Output' and above these a micro USB marked 'Input' which is used to charge the device.
Unlike most devices that charge at .5 or 1amp this can charge at 2.1amp so the charging time is far less. It mentions the time it can extend the battery life of various devices for.
iPad 7hours+. iPhone 52hours+,iPod 150hours+,Android Smartphone 30hours+, Android Tablet 10hours+,HTC /BlackBerry 30hours+, MP3 Player 220hours+ and Games Console 20hours+.
Two of the eight sides of the User Manuale in English and these have plenty of illustrations to describe everything.
The Innergie PocketCell Duo is available from the link below for £59.99 with free delivery.
http://www.amazon.co.uk/gp/product/B005WKKIGO?ie=UTF8&tag=gadge0a-21&linkCode=as2&camp=1634