What's in a Name?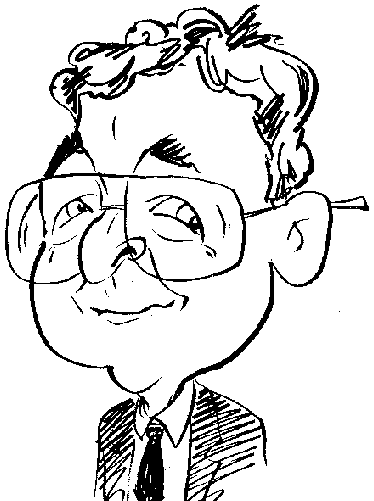 Review controls
A trip to a Central London hotel, which used to be a multi-storey car park, introduced me to a new product from Hitachi and gave me the opportunity to see the ET movie.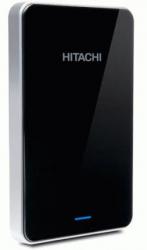 click image to enlarge
While some companies identify their hardware products with a combination of letters and numbers (for example the PX-2611U reviewed recently), others bestow a name upon the product. Sometimes the name is appropriate and gives you a clear idea as to the use to which the item can be put but this is not always the case. Take for example the Touro Mobile Pro from Hitachi which gives little away regarding the product other than it is portable. In fact the Touro Mobile Pro is an external hard drive. Available in either 500 or 750GB versions, the Touro Mobile Pro is a USB 3.0 device that is Windows or Mac compatible (you will need to reformat the drive before using it on a Mac).
This review is based on the 500GB model. Measuring 80 x 125 x 15mm (W x H x D) and weighing 178g, the Turbo Mobile Pro is eminently portable. It is just a pity that a soft carry pouch, which could have doubled as a cleaning cloth, is not included with the package.
You are, however, supplied with a thicker than normal USB 3.0 lead, providing both data transfer and any power requirements, when linking the Touro to your computer. Due to the length of this lead, at 37cm, this Touro is far more suitable for use with a laptop when the two can sit side by side. Those who have upgraded their desktop systems to USB 3.0, as I have, will probably find that the ports will tend to be located at the rear of the box and you would struggle with positioning with this length of lead.
While the Touro's appearance has an attractive demeanour straight out of the box, with its polymer black reflective front and back plus aluminium sides, its pristine state does not last for long. Finger prints and other smears quickly take over the casing's surface as it is handled in the normal course of affairs. Cleaning sessions could become a regular occurrence – as mentioned earlier, a carry case / cleaning cloth would have come in useful.
Mounted on the front of the Touro and its 2.5 inch 7,200rpm drive, is a blue LED light which glows to indicate power and flickers when drive activity is taking place. The drive will automatically be recognised by Windows and appropriate drivers installed when it is first connected. Windows and Mac versions of theHitachibackup software are preloaded on the drive which gives the user 465GB of available storage space formatted as NTFS.
A wizard will lead you through the process of setting up the Hitachi Backup software. When creating a backup you can select the files and folders to be included and opt for either a local of Cloud backup. In the case of the former you can select any attached drive as the destination and decide on how many instances of a backup will be kept before older ones are deleted to free up space. Hitachiincludes 3GB of free online storage space for a Cloud backup. You can purchase an additional 250GB of space at a cost of $49 per year. Backups can be set to occur automatically on a schedule or immediately following a mouse click. However I was unable to discover any means of setting the compression level or choose between a full, differential or incremental backup.
Running various read and write tests with different types of content on the Touro Mobile Pro model produced the results seen in the table. It was noticeable that the data transfer was far better when the Touro was asked to read rather than write data. All the tests were performed using a USB 3.0 connection on a Windows 7 Home Premium system with an Intel Core i3 processor running at 3.07GHz with 3GB of RAM.
Speed Test

| Test | Write | Read |
| --- | --- | --- |
| 5.03GB of MP3 files | 5 minutes 10 seconds | 2 minutes 12 seconds |
| 59.1GB of video files | 46 minutes 15 seconds | 14 minutes 39 seconds |
| 542MB of document files | 47 seconds | 12 seconds |
As can be seen from these figures the data transfer speeds achieved by the Touro fall someway short of those promised for USB 3.0. However the results do compare favourable to other USB 3.0 external drives that I have checked out. This drive is currently listed on the Amazon website at £74.25 but you might be able to locate it cheaper elsewhere.
http://www.hitachigst.com/external-drives/mobile/touro-mobile-pro