Australian Travel Companion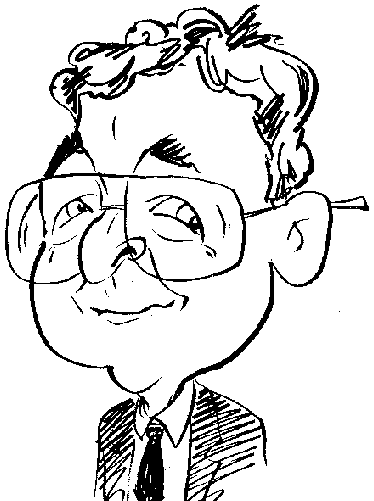 Review controls
Do you flaunt it? Or maybe you opt for a more low profile approach during your travels. To avoid any confusion and to stop wild flights of fancy, I should clarify that the "it" referred to is your notebook / netbook and your choice of receptacle for carrying a portable computer between various locations.
Many of the bags currently being used for carrying your notebook or netbook have been designed to make a fashion statement and, as a result, do give a clear indication as to the content of the bag. This type of bag also has a third unintentional attribute which will certainly not appeal to the user but it will be like a beacon to those others who are only to willing to relieve you of your property.
For those preferring the more low profile approach then a bag which does not shout out "Laptop within" would be a suitable option. Belonging to this category is the appropriately named "Vertical". I say appropriate because the design of this bag means that the bag and its main content have a portrait rather than a landscape orientation. The Vertical is a bag which comes from STM, a company which was founded in 1998 inSydney,Australia– I will refrain from alluding to an upside-down bag.
The Vertical is manufactured in small and medium sizes with the small having a laptop space of 335 x 245 x 40 cm which should be enough to house a 13-inch laptop. The medium size increases the laptop storage space to 375 x 265 x 40 mm so that you could fit a 15-inch laptop into the bag. This review is based on the small version of the Vertical.
As mentioned the Vertical can hold a laptop with some extra storage space for a few peripheral items. Measuring 400 x 275 x 70 mm in its empty state, the Vertical is available in a choice of mushroom, black or sage colours. The review unit was labelled as being mushroom in colour but I would have said that the colour was more akin to a dark taupe hue. The shape of the bag (remember the bag's name) is more in line with a rucksack type model but a removable padded canvas shoulder-strap gives a lie to this suggestion. There is also a comfortable handgrip which can be used as a secondary carrying method.
The upright Vertical bag has a water resistant 300d micro polyster ripstop exterior with the lining being made up of super soft plush cord constructed from 210d water resistant polyster. The bag is held together by reinforced load bearing stitching. The shoulder strap is connected to the bag via Duraflex buckles and clips.
The Vertical features one large and one stubby flap plus a number of compartments and pockets. Various zips with plastic toggles are used for accessing the pockets and compartments while Velcro is used for the main and secondary flaps. The main compartment for the all-important laptop is protected by both flaps. This compartment has a soft cushiony ribbed feel to it. If only your seat on the aeroplane, train or tube could feel as comfortable and secure.
There is a total of three slip compartments, two on the front protected by the flaps with the third one located on the rear of the bag where is can be used for unimportant documents. There is also the number of zipped pockets. Two of these zipped pockets are normally hidden by the bag's main flap. One of the pockets contains a clip for holding keys while there are four panels into which you can slide items such as a pen, small music player or a slim mobile phone although, I would guess, most travellers would prefer to keep their communication device closer to hand. The other two zipped pockets, the second is on the main flap, can be used for a variety of objects.
Overall the Vertical has a smart appearance but I would struggle to fit in all the various peripherals (power leads, spare battery and mouse etc) that I consider vital to the smooth running of a laptop. The small version of the Vertical is priced at £49.95 while the medium bag costs £54.95.
http://www.stmbags.com.au/catalog/laptop-bags/vertical-small-laptop-shoulder-bag/