Life Studio Mobile Plus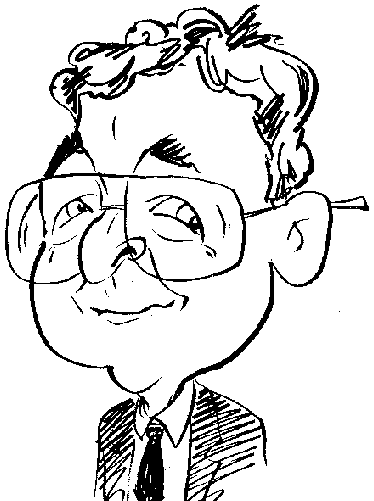 Review controls
A visit to a press event introduced me to a Hitachi product that attempted to combine style and an innovative approach to hardware and software.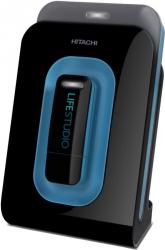 click image to enlarge
I am not sure how to classify this next product. Is it a docking station? Or perhaps it could be referred to as a portable hard drive. Then again there is a 4GB USB key device that actually acts as a standard flash drive. Combining everything together is the media management software which deserves a mention as does the back-up capability of this product. So how best to define this LifeStudio Mobile Plus product from Hitachi. Maybe I should leave this task to Hitachi who refers to this product as "The personal assistant for your digital life".
Once I had worked out that the product's box was meant to be opened from the bottom, I was able to check through the various items that make up this kit. You get a 2½ inch external hard drive (320GB in the case of the review unit), a 4GB USB flash drive, USB dock, two USB leads and a folded piece of paper that purports to be a Quick Start Guide. Consisting of a few illustrations and a set of four one-line instructions in various languages, this guide is hardly going to raise your confidence when using this product with its lack of information.
The decorative external hard drive slots into the sloping U-shaped docking station. This station then connects to a computer via a USB port at the rear of its stand. A power socket sits alongside the USB port but there is no mention of this feature in the brief documentation nor do you get an appropriate lead.
The two leads supplied are both for connecting the docking station via USB. You get a standard mini-USB lead for delivering both data and power from the computer and a Y-shaped lead if enough power is not supplied as could happen when using a laptop. The Y-shaped lead also gives you nearly three times as much length which could help when positioning the docking station.
As well as providing the means of linking the external hard drive to the computer, the docking station has a front-mounted alcove into which you can attach the USB flash drive. Bare contacts are available on both elements for making the magnetised contact. Later you can detach this flash drive and use it as you would any similar device by inserting it into a standard USB port.
On the software side you get LifeStudio and Hitachi backup facilities. This software comes on the supplied external hard drive which comes preformatted to the FAT32 standard. Unusually the set-up process did not start automatically but it was no hard task to manually start the process which places icons for both the LifeStudio application and backup utility on the desktop.
Launching the LifeStudio software immediately sets in motion a search for media content. This search encompasses all local devices but unfortunately ignores any network content that might be available. As well as not supporting network devices, the LifeStudio software does not allow you to exclude a particular location from its search path. This can result in some unwanted content being selected. This problem is not help by an inability to delete unwanted items from LifeStudio. Maybe there is a way of carrying out this task but I was unable to find it and the lack of any traditional help was a major handicap – the only help available comes in the form of a set of videos, some with commentary, regarding the program's main features.
When presenting its data, LifeStudio makes use of two main categories entitled MyLife and MySocial. While the former provides links to Facebook, Flickr and Picasa, the MyLife holds content located on your computer. This content is arranged under the headings of Music, Photos, Videos and Documents.
Rather than use traditional method of display content, LifeStudio creates a scrollable 3D wall displaying large thumbnail images. The creation of this wall can be time consuming as the thumbnails are created. A slider bar is available for moving quickly along this wall but at such a fast rate that it is impossible to target any item. Fortunately chevrons can be used to move backwards and forwards at a more sedate pace in order to select the item you want. There is a more traditional method of searching included with this package but it only appears to be able to check a specific category rather than search through the whole spread of data. Visually the effect looks great but it is not all that practical in use.
As well as giving access to your own media data with any playback being carried out by your own designated player, the LifeStudio software features a number of other categories. There is a Favourites section which requires the user to create an account by supplying a name, email and password. There are also sections for TV & Games, Entertainment, Music, News and Games but these appear to be little more for adverts from various sources.
The hardware element of LifeStudio Mobile Plus is both well designed and performs well in various tests. However the LifeStudio studio relies more on its looks than ease-of-use. It might have help if Hitachi has included a printed User Guide and included more traditional style help with the product.
Currently this product is available at a price of £79.99,
http://www.hitachigst.com/external-drives/mobile/lifestudio-mobile-plus