A HD Webcam - the Microsoft LifeCam HD-5000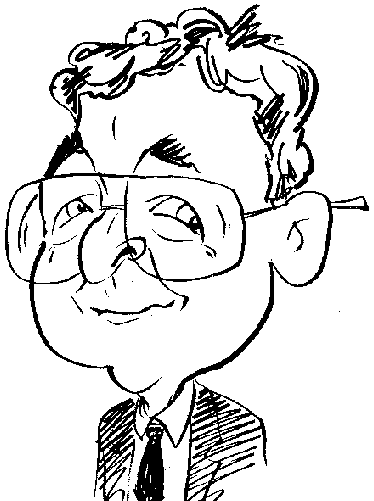 Review controls
Adding video capturing and communication facilities to your computer is the task of a webcam such as a high definition device from Microsoft.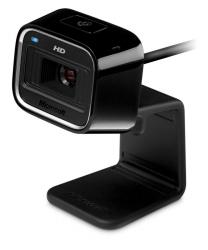 click image to enlarge
The presence of a built-in webcam is becoming a fairly standard feature with a number of laptop manufacturers. However there is still a need for a standalone webcam that can provide better quality images and be mounted in various convenient locations such as a monitor or worktop. One such device is the Microsoft LifeCam HD-5000. As the "HD" part of this product's titles indicates, this model is a high definition webcam capable of delivering content of 720p quality.
Unlike the lamp post style appearance of the last Microsoft webcam I looked at, the LifeCam HD-5000 is an extremely compact unit. This unit consists of the camera module in a rectangular casing with a flexible, rubberised stand. Depending upon your choice of location for positioning the LifeCam, this stand element can be manipulated into appropriate shapes to help ensure the camera is firmly based. It is an easy matter to attach the LifeCam to a laptop, LCD monitor or an empty space on your work desk. The only real limitation is the length of the lead that attaches to the LifeCam for linking to a USB port. As this lead measures a very generous 175cm, there should be no problem when it comes to positioning the LifeCam.
However before connecting the LifeCam to a USB port, you do need to install the supplied software. If a previous version of the LifeCam software already exists on your computer, then it will need to be removed before you can install the latter version of the software. At the appropriate point during the installation you will be advised when to connect the LifeCam. Options are available to download and install Microsoft Live Essentials (Photo Gallery, MovieMaker, Mail and Messenger) plus check for any software and firmware updates. If any updates are available, they can be downloaded and installed. In my case there was a firmware update.
The LifeCam software displays a viewing screen while the camera module shows a blue light to indicate it is in operation. The size of this screen will depend upon the chosen resolution setting as you select from pre-defined options that range from 160 x 120 up to 1280 x 720HD video capture or 4x HD photo capture. A series of three buttons are positioned beneath the viewing screen. These buttons allow you to capture a still image, audio recording or video clip. Any captures are shown as mini thumbnails in a scrollable panel just below these buttons. Clearly indicating whether they are still, audio or video, these thumbnails have their own set of icons to carry out different tasks. Both the still and video clip icons have icons to make a movie, send an email or tag and share the content. Audio captures just have movie making and email options.
On the right side of the screen is a fly-out panel for selecting from various effects and making changes to the default settings. Numerous effects, represented by thumbnail images, are available for selection. However in most cases there are rather frivolous, some examples are a mask, horns, or hat can be automatically positioned on your face. There are also options to add a distortion to the on-screen view. When adjusting the settings, you can choose from any webcams that might be attached to the computer; select from the range of resolutions; adjust a slider bar for brightness; and minimise any screen flicker with a choice of 50 or 60Hz frequency.
On top of the camera unit is a button that allows you to fire up a live video calling session using Microsoft Live Messenger. If this software is not currently present on your system then an offer will be made to download this element of Microsoft Live Essentials. It is possible to use the LifeCam with other communication software such as Skype but you do miss out on the direct link using this top mounted button.
Image quality was good with focusing issues being adjusted automatically. I was a little disappointed in the lack of any adjustment when direct natural light was detected. There was barely any distinguishable delay between any off-screen movement and the image displayed on-screen. Captured audio quality was of a reasonable quality.
Expect to pay in the region of £50 for the LifeCam HD-5000.. System requirements call for a 1.6GHz processor with a minimum of 1GB of RAM and 25MB of hard disk space running Windows XP and later.
http://www.microsoft.com/uk/hardware/digitalcommunication/productdetails.aspx?pid=034