Solar Sound 2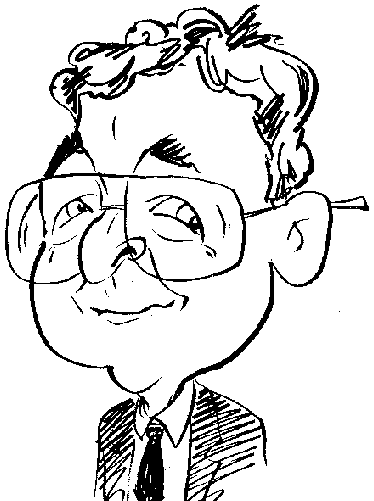 Portability, Bluetooth, solar energy and analogue connectivity all come together in a new speaker system designed to work with a range of music sources.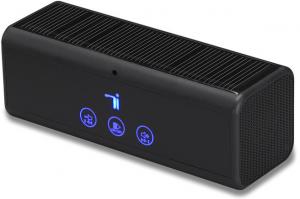 click image to enlarge
Solar Sound 2 is a portable speaker unit that combines Bluetooth connectivity with the ability to use solar energy to recharge its internal Lithium Polymer 1600 mAh battery. Developed by Devotec Industries, a company set up in 2005 with the aim of developing high quality products for today's modern gadget users, this product comes with the promise of delivering features for those who like to listen to music when out and about. The Solar Sound 2 is capable of working with most Bluetooth enabled mobile phones (including iPhone, Nokia and Blackberry units) plus laptops and desktop systems with Bluetooth enabled. It also can be used with devices that offer 3.5mm jack socket output.
The half slab-brick shape of the Solar Sound 2 box has dimensions of 165 x 58 x 59mm. Concealed inside the unit is a pair of speakers delivering 2W RMS power. The speakers have rubber surrounds and woven cones with a frequency response of 120Hz - 20kHz.
Black in colour, this box features an integrated solar panel running along the top face. Connection options for analogue audio in and out plus USB charging are located at the rear. This location is also home to the power on/off button which needs to be depressed fully into a recessed cavity. Those with large fingers could struggle when depressing this button – I know my index finger has a problem turning on the unit's power.
Arranged along the front of the unit are three capacitive buttons which are highlighted when the power is on. These buttons are designated as A, B and C. Depending upon whether you are using analogue or Bluetooth mode, you will have access to either short or long press action with the former and both with the latter. With analogue mode you have control over the volume level and entering standby while Bluetooth also gives you the ability to skip backwards and forwards through tracks plus play/pause music or accept/reject incoming phone calls. Positioned just above these buttons is an LED indicator which changes colour, flashes or glows continuously depending upon the status of the device or the current mode.
As mentioned earlier you can attach any device, such as an MP3 player, with a 3.5mm jack output socket. A retractable cable is provided for enabling this connection. When using this method, audio quality was of a reasonable standard and, as I have already indicated, you can adjust the volume level and enter standby mode.


click image to enlarge
My first attempts at setting up the Solar Sound 2 to deliver Bluetooth audio output could hardly be considered successful. The actual process of pairing Solar Sound 2 with a desktop system using a Broadcom Bluetooth USB device running version 2.0+EDR was completed without any problems materialising. However, even after several attempts, I was unable to get more than a smidgen of audio output from the Solar Sound 2. After a few seconds of audio, there would be a long period of silence before another short burst of sound would occur. I reckon I was getting around 5-10% of the actual audio.
Fortunately help was at hand. A quick visit to the website of my USB Bluetooth device's manufacturer revealed that there was an updated driver available. Once this had been downloaded and installed, the break up in the audio signal was removed and I could listen to my collection of digital music via the Solar Sound 2's speakers. Admittedly it did not quite match the output quality delivered by my dedicated speaker system but it was of a reasonable quality.
Switching to a laptop that had Bluetooth 2.1+EDR produced a more successful operation. Full volume audio was delivered from the Solar Sound 2 without any breaks in transmission. I was able to adjust the volume level and pause the playback using the touch sensitive buttons on the front of the unit.
When paired with a Blackberry Pearl handset, I could use the Solar Sound 2 to indicate incoming calls with a ringing tone. The A and B buttons on the device could be used to accept or reject calls. With any calls that were accepted, the Solar Sound 2 could act as a hands-free speakerphone. Generally this feature worked well although ambient noise could affect performance.
Included in the box with the Solar Sound 2 unit is a retractable audio cable, retractable USB lead plus a three-pin plug with USB port. You also get a soft pouch for holding the speaker unit when not in use. Charging from empty should take up to 5 hours using the mains and give between 5-10 hours with Bluetooth or 5-20 hours with analogue depending upon the volume level. Of course addition power can be gained from the solar panel and direct sunlight.
The Solar Sound 2 is priced at £69.99. You can purchase the product at www.devotecindustries.com/solar-sound.