Pocket-sized Portable Speaker System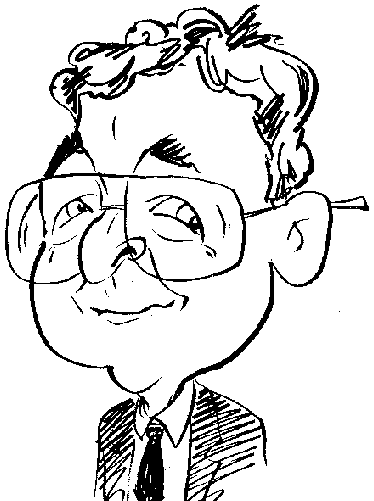 While the various members of the iPod family and MP3 players are great for one-on-one listening, they do need help when group listening is called for.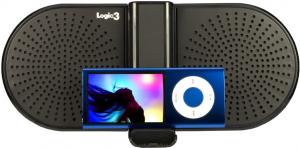 click image to enlarge
With 30 years experience in the development of products for the portable and console / PC gaming industry, Logic3 has certainly been busy of late with a number of new releases. One of these new product is the i-StationGo. The product forms part of Logic3's range of i-Station Traveller speakers.
The i-StationGo is a foldaway travel speaker unit that could fit into a pocket during transit – admittedly it might cause a bulge but at least you would have your hands free for other tasks. Of course, if your slim-line appearance is really important then the device will not take up too much space in a handbag, shoulder bag or even a briefcase. In its closed, folded up state the i-StationGo's dimensions are 112 x 89 x 30mm (W x H x D) with the width opening up to 198mm when in use.
As you can probably guess from the "i" part of the product's title, this speaker unit has been designed for use with the various members of the iPod family. In fact, going by the range of colours available (pink, silver, blue and black), it should come as no surprise to hear that the owners of the iPod nano are the prime target for the device but that should not exclude others from considering this product.
This speaker set is powered by four AAA batteries which are supplied with the product. You should get up to 15 hours of stereo audio sound delivered at 4 watts from a set of batteries. To gain access to the battery compartment you need to fully expand the unit and remove a plastic cover. Inserting the batteries is a little fiddly but not to any extreme. To the right of the battery compartment is an on/off switch to help conserve on battery power plus a mains power socket. However to make use of this latter feature you will need to purchase an optional AC Power lead.
Also on the right side is a permanently attached lead with a standard 3.5mm jack plug. Both the lead and plug can be stored in a channel when the speaker unit is in its folded-up state. It should be pointed out that these various items, on/off switch, battery compartment and connection lea, are all located on the rear of the i-StationGo so that they are kept out of sight when the unit is being used.
The front of the i-StationGo features a pair of speaker units hanging off, like a pair of ears, either side of the battery compartment. Decorating the front panel of these speakers is a sun-burst pattern of perforated holes highlighted by your chosen colour. A drop-down, centrally positioned, mini platform allows you to perch your mobile music device either horizontally or vertically. The i-StationGo has been designed so that it can stand in an upright position without any outside assistance.
As already mentioned your music device could be an iPod nano but just as likely any iPod device or MP3 player that has a 3.5mm headphone socket. The i-StationGo does not offer any control or volume level adjustments – any such actions will need to be carried out from the music player. Furthermore iPod devices do not benefit from the recharging feature sometimes offered by larger speaker units.
While the i-StationGo is not going to fill a room with stereo music from your portable player, and it was never meant to, it is quite capable of enabling several people to listen to the audio. From the front it looks attractive enough – can not say the same for the rear view – so that you will not feel ashamed to get it out in public. Logic3 has included a soft, drawstring pouch in the box. The i-StationGo has been priced at £19.99 and it will be available from Maplins, John Lewis, and Amazon or direct from Logic3.