Multifunction Security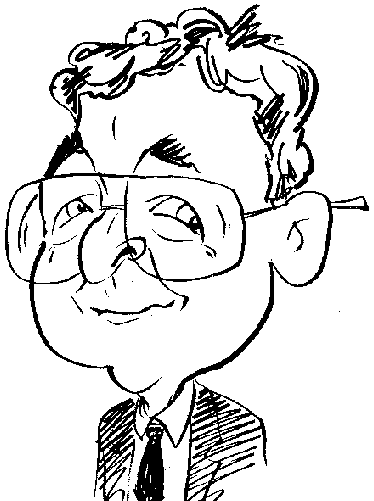 Is it a torch? Is it a camera? Is it a camcorder? Actually this device brings together all these three functions within a single unit.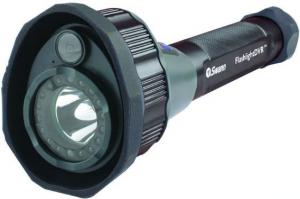 The FlashlightDVR (Digital Video Recorder) is a device developed by Swann, a company well versed in the production of security systems and devices. With dimensions of 326 x 70 x 97mm (L x W x H) and weighing 730g when three C size batteries (not supplied) are on-board, the FlashlightDVR could well act as a weapon in some circumstances but this is definitely not its prime function. In fact using it this way could have an adverse effect on the device's ability to throw varying intensities of light on matters plus also capture still images and video with audio. The captured content can be transferred to a computer via the supplied USB cable.
As mentioned this flashlight is powered by three C size batteries. These can be either of the rechargeable or alkaline variety. Cables are provided so that the former type of battery can be recharged from the mains or in-car using the cigarette lighter socket.
The rather large head of the flashlight holds the camera, microphone, 17 infrared LEDs as well as the light bulb which can be set to provide three beam intensity levels. A control panel and LCD screen sit just behind the head. The LCD can display the current time and date plus the battery level status along with feedback regarding the current operation. The panel holds specific buttons, conveniently positioned, to cycle through the three different levels of light intensity; start and stop a video recording; capture a still image; and a function key for selecting the date or time display.
The flashlight comes with 128MB of built-in memory and supports mini SD cards of up to 2GB. The slot for this card, along with the USB socket, is concealed behind a rubber panel located directly opposite the control panel. Captured content will be stored on a mini SD card if present; otherwise the internal memory will be used.
The unit's camera has a resolution of 640 x 480 and creates MP4 video files. You should be able to get around 18 minutes of video using the built-in memory or up to 90 minutes when a mini SD card of appropriate capacity is available. Image quality is reasonably impressive although not up to the standard of a dedicated camcorder or digital camera but then you would not expect it to be.
When not enough light is available, either natural or, if for some reason you do not want to use the torch beam, the device automatically switches to night vision mode by using the infrared facility. Video and still images will be produced in black-and-white when using this mode. I found that the night vision mode was more suited to video clips which gave you a peep-hole type of view. Still images tended to be rather dark with rather poor definition. Judging by my efforts you will need to put in some practice at aiming the device as there is no live preview available to help when lining up the subject matter.
When connected to your computer, the flashlight will be recognised as an additional drive. You can then access its contents as you would with any such removable device. You can transfer files to your computer and remove files you no longer need. In a pinch you could even use this device to transport files from one computer to another.
The FlashlightDVR is aimed primarily at the various security market sectors and has a price to match. However, those who are interested in watching and capturing the night time activities of animals might find this piece of kit useful although you might need to be prepared to answer some awkward questions if seen carrying the device in residential areas. The FlashlightDVR has been priced at £199.99.
http://www.transaction-one.com/stores/product_family_view.do?pubID=7229&familyID=78387