Locating by Technology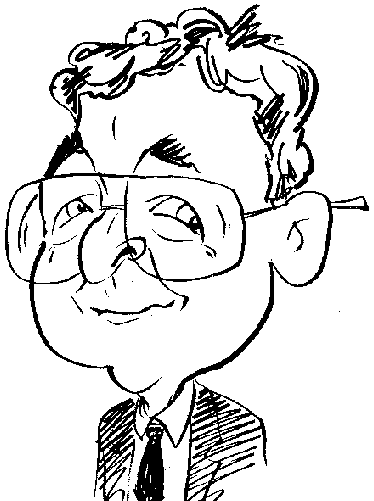 While SatNav devices will direct you to a location, Loc8tor can perform a similar task when searching for an item.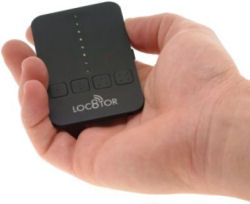 Memory is transient. I am not referring to computer memory but that of my own flaky ability to remember where I last placed certain articles that I use on a regular basis. Those afflicted with a similar short term memory loss will know how frustrating these "senior moments" can be especially when you are in a hurry as is often the case. Loc8tor Ltd believes it has a solution with its location device technology.
Originally launched nearly two years ago, the Loc8tor device, which makes use of RFID technology, is now available in a Lite version. The kit consists of the receiver handset and two transmitter tags for attaching to appropriate items such as a set of keys, mobile phone or other type of portable device. Smaller and lighter than the previous models, the Loc8tor Lite receiver unit will fit comfortably into a wallet, purse or pocket Measuring 86 x 54 x 6mm and weighing 20g, the handset is constructed of a black plastic material. On/off and volume controls are situated either side of the device while four buttons, for registering tags, and a column of LED lights are positioned on the front.
The supplied transmitter tags adopt the same colour scheme. Each one measures 30.5 x 19.5 x 8.5mm and weigh just 5g. A single LED is housed on the front of each tag and this will blink when it come in close proximity to the handset during a search operation. Sticky pads are provided, or you could use the supplied key ring loops, to attach the tags to whatever items you feel you may have trouble locating when they are needed.
As with Bluetooth devices, you need to pair each tag with the handset using one of the buttons as the linking mechanism. Once paired, you can then locate the appropriate tag by pressing its button on the handset. A series of beeps and flashing lights, which move through the colour pattern of red, amber and green, will indicate when you are moving in the correct direction towards the tagged item. Both the handset and tag will emit a long beep when they are in close proximity.
Given that the Loc8tor device has a range of up to 122 metres, I was not expecting any problems in using the kit to find items secreted in various location within my home. I was not disappointed. All the items were discovered quickly and with the minimum of fuss even when starting in different rooms from where the test item was positioned - line of sight is not a required condition.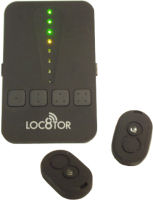 However, remembering that the original Loc8tor device had problems when directing me towards my car in an underground car park, this test was of far more interest. The chosen location for this test was a large supermarket with an equally large underground parking facility and petrol station, I wasn't expecting the Loc8tor to pick up a signal within the store itself, but I did give it the opportunity. As I suspected, no signal was identified until the moment I exited the store.
My car, surrounded by numerous other vehicles, pillars and supermarket trolleys, was approximately 85 metres away. The Loc8tor was able to direct me, using its combination of beeps and flashing lights, towards my car as I worked my way round various obstacles. This was a big improvement of the results I achieved with an earlier version of Loc8tor.
This Lite version of the product is priced at £44.99 which is a big reduction of the original offering and comes with a magnetic mounting bracket for storing the receiver handset when not in use. However you do miss out of the Panic feature that formed part of the earlier version and only get two tags as part of the standard offering. Extra tags can be purchased at a cost of £24.99 for a pack of two.
http://www.loc8tor.co.uk/product_information.asp?pid=95&cid=18