A Golden Anniversary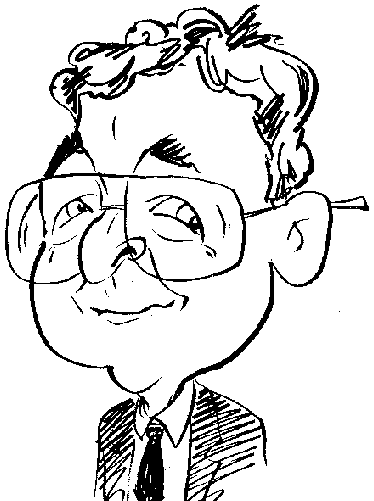 A rainy day in South London was brightened by news of several new products from Canon, a company celebrating a double anniversary.
Perhaps we could all join together and sing a chorus of Happy Birthday to Canon. This would be to celebrate Canon's 50 years of existence in Europe and the current 20 years of sales built up by the EOS system at the heart of Canon's range of camera products. As if to mark these two milestones, Canon has yet again taken the opportunity to announce another shed load of goodies to tempt the pallet of consumers eager to be at the forefront of inkjet and laser printer, fax, projection and photographic technology.
Taking centre stage in this latest outpouring of new products is the EOS-1D Mark III which takes over the mantle of the world's fastest digital SLR camera from Canon's previous EOS-ID Mark II N model. Based on dual DIGIC III processors, the Mark III is capable of capturing 10 frames per second at 10.1 megapixel and has a maximum burst rate of 110 large JPEG images. Other features include a 3.0" LCD with Live View mode; an EOS integrated cleaning system; plus new auto-focus capabilities with 19 cross-type sensors and 63-zone exposure metering. Availability and pricing has yet to be confirmed for this model but Canon is set to release various accessories to enhance the EOS-1D Mark III.
If your photographic needs are less demanding, then Canon offers the Digital IXUS 70 and Digital ISUX 75 for your consideration. Both cameras are rated at 7.1 megapixel. The Digital ISUX 70 takes over the role of Canon's slimmest optical zoom model and features a minimalist design. It will be available in black or silver from mid March at a price of £249. The Digital IXUS 75 has a metallic look to it while featuring a 3.0" PureColor LCD and a touch-sensitive control dial. This model will be available in the same time frame as the IXUS 70 and carries a £269 price tag.
The PowerShot range of cameras has not been forgotten in this latest photographic product launch as three new models make their debut. These are the PowerShot A460, PowerShot A560 and the PowerShot A570. The latter two cameras are rated at 7.1 megapixel and are powered by a DIGIC III processor with Face Selection technology and automatic red eye correction in playback. While the PowerShot A560 replaces the PowerShot A540 model, the PowerShot A570 adds an optical image Stabilizer to the lens. Available in early and mid March, the PowerShot A560 will cost £209 and the PowerShot A570 is priced at £249. Completing this trio is the PowerShot A460 which is a 5 megapixel camera with 4x optical zoom and 2.0" LCD. It will be available in various colours at a price of £119.
Once captured, your images need to be printed and Canon has a number of possibilities. For those who need to see the results immediately, Canon offers the PIXMA iP90v which will be available with or without a battery kit in the box. With print speeds rated at 16ppm monochrome and 12ppm colour, this slim line portable printer should be available in March priced at £199.
If you are working to a tight budget then the PIXMA iP1800 or PIXMA iP2500 might be of interest. These entry level inkjet models are rated at 20/16ppm (mono/colour) and 22/17ppm respectively. Supplied with a FINE colour cartridge and separate black pigment ink cartridge, these models will be available from March priced at £39 for iP1800 and £49 for the iP2500.
Adding to its portfolio of printer products, Cannon announced a couple of laser printers and two All-in-One units. The i-SENSYS LBP5100 is a 10ppm colour laser aimed at the SoHo market and will be available from June but as yet I have no pricing information. Available slightly earlier in March, the LBP5360 model is rated at 21ppm for colour printing. Aimed at those who need multiple features, Canon offers the MF4660PL with print, copy and scan features at 20ppm or the MF4690PL which adds faxing to the feature list. No pricing information is currently available.
Budding film makers can choose from a range of models that include the HV20 for high definition content delivered from its 2.96 megapixel 1920 x 1080 True HD CMOS sensor (due in April) and the MD101 MiniDV camcorder with up to 35x optical zoom and a new Quick Start feature. This camcorder should be available by the time you read this but I have no pricing information.