Roadstar Navigazione RGPS404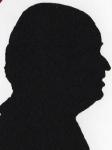 Review controls
GPS and I normally do not normally manage a happy relationship, however this unit was something different and from day one we got on.
Often I have a problem finding enough satellites here on more than one occasion I managed 11, yes eleven. You need three to triangulate and normally this unit found at least seven. I would suggest that you switch on a couple of minutes before you leave allowing it good time to seek them out after that even going through tunnels the signal is picked up again seconds after emerging. Should you be using it with the voice muted you are still informed of turns by a large arrow across the display.
I always like to take the 'Sat Nav' on a train journey and a recent visit to Cambridge by train gave me an ideal test. When on a train you can study the display and see exactly how it functions, how often it will try to recalculate the route and only when you are running parallel to a road does it deviate from the railway tracks. It also proves the length of time it can be used without external power - close to five hours - it can easily be removed from the car mounting and the external power - when in a car - is provided via a lead from the car cigar lighter so no fitting is required.
Switch on, choose Navigation and enter your destination, town first, then street. You cannot enter a postcode without changing the address mode - still you can't always have everything. Nor can you set up 'Via's' you need to enter each part separately, however the touch screen can be controlled with a finger or should you so wish the supplied stylus.
By default the scale changes according to the amount of turns required. Given a journey on a main road you are told of your next turn five miles, then 500 yards, then 200 yards and finally as you get there. The action you need to next take is shown on a bar at the top of the clear bright landscape display window that is 9x4cm. First the action and distance and the name and possibly also the road number.
The bottom of the display has a sound on/off toggle, home option, by default the remaining mileage and likely time but these are variable, if you wish you can be metric, finally on the right side a menu option. Just above this overlaid on the map are a minus sign with direction above on the left and a plus sign on the right should you wish to force the display to either zoom in or out.
There appears to be only one voice per country, English, Spanish, German and French but should you wish the visual signs can be in a different language to the voice. The maps appear quite up to date. The default display is 2D but 3D and night modes are possible. It is possible to browse freely (without setting a destination) and should you so wish you can avoid roads such as Motorways or Toll Roads.
To the right of the display window are six buttons but in use the only one I used regularly was the on/off, below this is a small speaker but the voice was clear and easy to follow.
The left side has a SD card slot - it has a built in MP3 player - and a reset button in case of a lock up. The base has a mini USB socket and the charging point, the right side has an earbud socket and a volume control, finally a 4x3.5cm antenna folds out from the back and as stated this proves to give excellent reception I don't think I have ever found so many satellites before with any unit, I am told anything over seven is top rate. The overall dimensions of this unit are 13x7.5x2cm with antenna closed.
While this unit does not have speed cameras it does have an option that tells you that 'you are exceeding the speed limit' and this seems to be accurate to less than two miles and hour. So at 32MPH you are warned - if you have it turned on - and at 42MPH in a 40MPH zone etc.
It seems to be - currently - only sold direct only at £229.99.
http://www.roadstardirect.co.uk/productdetails.aspx?pid=RGPS404&language=en-GB