Asus ZenPad 8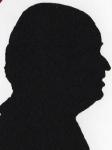 The Asus ZenPad 8 Android Tablet is shaped more like a mobile phone than a tablet as it is taller than you think and also less wide than the normal. This shape means it is easier to hold in a hand than a lot of other similar devices, so possibly less easy to drop.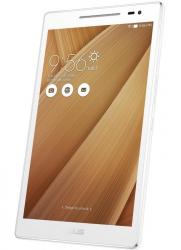 click image to enlarge
The ZenPad measures 20.5x12.2x.7cm and weighs just 348grams, the diagonal imperial screen measurement is 8 inches it is of course 16:9 ratio and this is great if you want to view UK TV which I was able to do as I was reviewing a Humax PVR during the review period that review should have been published around a week ago. The screen resolution is 1280x800.
Going round the unit the right side has volume up and down rocker and the on/off button. The base and left side are clear and the top has a 3.5mm socket for headphones or earbuds with the micro USB port to its right. I am pleased to say this unit accepts OTG devices and without the need to use an external file manager for it to be seen.
Finally the back has the rear facing camera top left which is 5MP but does take excellent images. It has rather good speakers for a small Tablet and sound is generated by 'dts-HD Premium Sound' with the speaker being above the screen on the front with the selfie camera to its right. So good was the sound that when used in a room at home with no external noises I had to force myself to use earbuds they were also a review item at the same time. There is a built in equalizer and separate bass and treble controls.
This unit runs Android 5.02 and while I have seen Android 5.1 and I am told that Android 6 is more than a glimmer on the horizon.
The built in Wi-Fi and Bluetooth both worked well, there is also Power Management software and ASUS Customised Settings.
By default the Settings are in easy mode which for a first time user might be ideal but for the more experienced user has you looking for things that are not seemingly available so I soon moved to the normal Settings Menu.
As with most recent offerings there is some bloatware which may be something to lose especially if you have children as 'in App purchases' are on the horizon. However some of the extras are useful.
In my tests I got to 5½ hours in continuous use (I see the ASUS claim is 6 hours) which is not bad and in normal use around two days between charging.
The processor is an Intel Atom x3 64bit offering. My one moan is that on next switch on after installing an App or Apps the boot up takes a lot longer while the App is optimised. Normal boot is an unremarkable 36 seconds and the front screen has a sign saying swipe up to unlock not helped by < > symbols either side so you tend to swipe sideways which does not unlock it.
Among the other freebies is 100GB of free Google Drive Storage for two years.
For those that carry a Tablet as a fashion accessory different back colours are available.
While the shape initially had me puzzled as soon as I worked out 16:9 resolution all fell into place and anyone who uses it for UK TV will be delighted, the sound given by it is excellent and the whole audio experience is rather good.
The ASUS Zen Pad 8 is available from the first link below for £99.99 for the 1GB version and £169 for 2GB.
http://www.amazon.co.uk/gp/product/B010Q2S1QQ?ie=UTF8&tag=gadge0a-21&linkCode=as2&camp=1634