A SoftBlue Monitor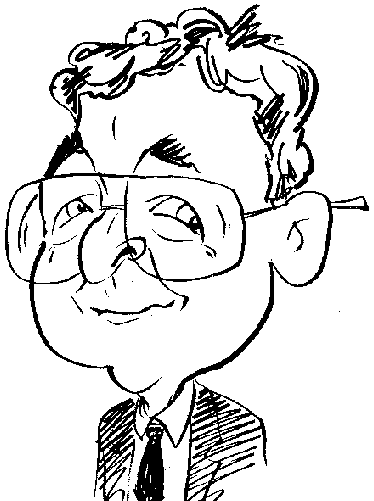 If available space on your desktop is at a premium then this next monitor might be able to squeeze into a small gap.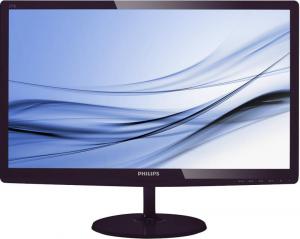 click image to enlarge
While hardly the most descriptive of titles, the 227E6E model number is the one given to a Philips SoftBlue 22-inch monitor. Actually if I was being really picky then it should be made clear that the panel size for this monitor is 21.5-inches or 54.6cm. However to the naked eye (or even wearing glasses as I do) I would not be able to notice the 0.5-inch difference in size.
Having cleared up the slight size issue, I should explain about the SoftBlue aspect of this product. Research has revealed that blue light rays emanating from LED displays can cause certain eye damage. As with ultra-violet rays, blue light is able to pass through the cornea and crystalline lens in order to reach the retina where it could cause some deterioration which will have an adverse effect on vision over time.
Not surprisingly companies, such as Philips, have put time and effort into developing a solution to reduce the effect caused by blue light. SoftBlue technology is that solution. It uses smart technology to reduce harmful blue light waves without affecting the colour or image of the display.
The monitor comes with a separate circular stand that adopts the same Black Cherry colour scheme of the rest of the kit. It takes less that a minute to attach the stand to the monitor as you line up both elements and tighten a finger screw. This arrangement of monitor and stand only allows for a limited amount of adjustment. Both height and swivel are fixed. The only adjustment option is that of pivoting the monitor which gives you 25 degrees of movement to achieve the optimum viewing angle for the user.
Once set up this monitor has an aspect ratio of 16:9 and delivers a maximum resolution of 1920 x 1080 with up to 16.7 million colours. Philips claim a viewing angle of 178 degrees both horizontal and vertically so your friends can watch as well.
Supplied by Philips, in the box, is a two piece power lead with both two and three-pin plugs, a connection lead (in the case of my review sample this was a VGA lead), cable management collar, software CD and a Quick Start booklet. Located on the rear of the monitor is a choice of connection options. Along with the AC/DC power input, there are sockets of VGA input, DVI input, HDMI input and an HDMI audio output. There is also a Kensington security lock feature. The supplied cable management collar provides the user with a degree of control for the connected leads.
When controlling the various monitor settings you need to look in the lower right corner of the monitor. Positioned on the bevelled element of the bottom bezel is a series of extremely sensitive touch buttons. Starting from the right, these buttons provide power on/off, access to the OSD menu, navigation and input choice buttons plus a SmartImage Lite toggle.
I have to admit that OSD is not my favourite means of control although the SmartImage Lite can prove useful for switching between default modes for Standard, Internet and Game. The Standard mode sets out to enhance text while dampening brightness. With Internet mode, the monitor combines colour saturation with dynamic contrast and image sharpness for an improved visual experience. Game mode turns on an overdrive circuit to improve response time, reduce jagged edges and enhance the contrast ratio.
If, like me, OSD menu is not your favourite means of making adjustments to a monitor then Philips has come to your rescue with its SmartControl Lite software. This application divides its functionality into areas of Adjust, Colour and Options. Using mainly slider bars you can make alterations to brightness, contrast, resolution, black level, calibration, RGB, auto pivot, input method and select from different screen layouts.
Philips SoftBlue Monitor
Picture/Display
Monitor Panel Type
IPS-ADS-LCD
Backlight
LED
Panel Size
21.5-inch / 54.6cm
Aspect Ratio
16:9
Pixel Pitch
0.248 x 0.24mm
Brightness
250cd/m²
SmartContrast
20,000,000:1
Typical Contrast Ratio
1000:1
Typical Response Time
14ms
SmartResponse
5ms
Optimum Resolution
1920 X 1080 @ 60Hz
Viewing Angle
178º (H) / 178º (V) @ C/R > 10
Picture Enhancement
SmartImage Lite
Display Colours
16.7M
Vertical Refresh Rate
56Hz – 75Hz
Horizontal Frequency
30kHz – 83kHz
MHL
1080P @ 30Hz
RGB
YES
Dimensions/Weight
With Stand (W x H x D)
511 x 400 x 212mm
Weight with Stand
295g
Connectivity
Signal Input
VGA. DVI. HDMI
Audio In/Out
HDMI audio out
If lack of desk space is an issue then this monitor could prove to be the fit you are looking for. Pricing for this compact monitor should be in the region £189.
http://www.philips.co.uk/c-p/227E6EDSD_00/lcd-monitor-with-softblue-technology