A USB 3.0 Portable Hard Drive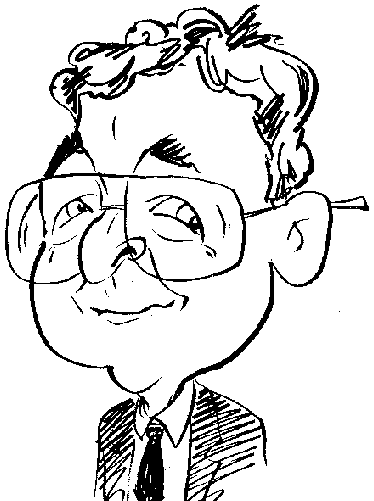 Review controls
While the Cloud is available to store data accessible in different locations, some still prefer having personal control provided by a portable hard drive.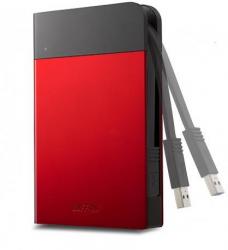 click image to enlarge
Adding to its family of MiniStation™ products, Buffalo Technology, a global manufacturer of innovative storage, multimedia and wireless network products for the home and business users, has released its MiniStation Extreme model. This particular product is a portable storage hard drive that is available in either 1TB or 2TB capacities. My review unit is the 1TB version of the MiniStation Extreme.
Depending upon the model's capacity, the MiniStation Extreme will be available in a choice of black, red or silver livery. In the case of the review unit, the MiniStation Extreme combined a matte black and metallic red colour scheme that certainly made the product stand out and could engender some envious looks. As a portable device dimensions and weight are important factors. The review unit measured 90 x 141 x 21mm (W x H x D) and weighs 300g which means it could easily be slipped into a pocket without too much inconvenience if no other method of transport was available.
Also important with a portable hard drive is the issues that relate to data security and the ability to withstand accidently damage. The MiniStation Extreme offers protection with both these aspects.
The chassis of this device has built in shock absorbent features enhanced by rubberised elements to help ensure the hard drive is protected from damage in the normal course of affairs. Buffalo tells me that the MiniStation Extreme conforms to the U.S. military standard of shock protection and can withstand drop tests from heights of up to 2.3 metres. I must admit that I choose to take Buffalo's word for this and did not conduct any drop tests of my own whether accidental or deliberately carried out.
With regards to data security, I will return to this aspect a little later when dealing with the products rates of data transfer. Enough to say the security feature had no adverse effect with regards to speed of operation.
Built into the body of this hard drive is a rubberised USB 3.0 lead for when you need to link the drive to a host computer for transferring data in either direction. This lead slots into a groove when not in use to ensure it does not get in the way. However the length of this permanently attached lead is around 12cm which does mean it could well cause logistic problems if you need to attach the drive to a desktop host system. Fortunately Buffalo has foreseen this problem and has included a standard USB 3.0 extension lead, giving you an extra 40cm of lead to ease any problem of attaching the drive to a computer. There is also a security port concealed behind a rubber flap on the base of this hard drive.
Buffalo has developed this product specifically for those who wish to copy data, such as music, videos and documents, quickly and securely with a promise of transfer rates of up to 5Gbps. Of course to get such transfer rates, you would need to be in the type of environment that mere mortals, such as you and I, can only encounter in our wildest dreams. Maybe with a great deal of luck and a following hurricane strength wind, we might get somewhere close but then again we might not as can be seen from the tests that I ran.
With a 64-bit Windows 7 Home Premium system, Core i3 3.60GHz processor and 8GB of RAM as the host, I ran write and read tests with data made up of various document files, music and videos. The documents test consisted of 1307 files spread over 211 folders containing 467MB of data. The Music test contained 447MB of data made up of 137 files in 7 folders. With the video test, there was 10GB of data in the 13 files copied. In each case the data was transferred using the standard Windows Copy and Paste functionality.
Buffalo MiniStation Extreme Data Transfer

| Type | Amount of Data | Write | Read |
| --- | --- | --- | --- |
| Documents | 467MB | 24 seconds | 21 seconds |
| Music | 447MB | 14 seconds | 17 seconds |
| Video | 10GB | 4 mins 45 seconds | 4 min 16 seconds |
Using software, supplied for both the Windows and Mac platforms on the drive, the MiniStation Extreme can be switched between normal or open mode and encrypted mode. This software installs a small utility of the host system to which the MiniStation Extreme is attached. By default the MiniStation Extreme will be in open mode with no encryption.
Running the ModeChanger software for the first time will create a user-specified password protected environment. At the same time it will delete everything that existed previously on the MiniStation Extreme. The deletion will include the ModeChanger set-up software. So you would be well advised to copy these files to another drive so that there are still available after changing the mode if for any reason you need to re-install the software. When you reverse the process, and change the drive back to open mode, all the existing content on the drive will again be deleted.
It was noticeable that when copying the same test data, there was a reduction in the time required. This was especially noticeable with the video files which were transferred in half the time.
The MiniStation Extreme comes with a two year warranty. Pricing is expected to be in the range of £69 for the model under review.
http://www.buffalo-technology.com/en/products/storage-devices/portable-storage/ministationtm/hd-pzfu3-ministationtm-extreme-usb-30-portable-hdd/