Sony Tablet S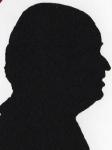 Review controls
Having recently reviewed the tiny Sony P Tablet. This offering is more the normal size; however the shape of a thin wedge is still totally different from anything from any other company. So with design and style does it perform?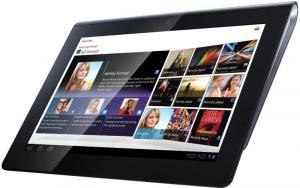 click image to enlarge
The Sony Tablet S measures 17.5x24cm when in landscape mode and the thickness varies between 2cm at the back and less than 1cm at the front. The viewable screen is 20x12.5cm which gives the imperial diagonal measurement of 9.4inches. The screen display WXGA which is 1280x800.
It is an Android device with version 3.2.1 and has 1GB of RAM and can support up to 32GB od storage dependant on model. However this is not all available. The 16GB version has 9GB for personal content 4GB for downloads and 3GB for system files. The 32GB version is split 24/4/4/. The version supplied to me was the former. After doing a factory reset so everything such as photos, videos and any applications you have downloaded is removed you have 8.92GB of usable storage available and 3.8GB of Internal storage free for your use.
It has a 5MP camera on the rear and a VGA camera on the face the latter is ideal for things like Skype use and works well.
Working forward from back left first is a 3.5mm earbud socket then a micro USB port and SD card port both hidden behind a door, next is a slot which is an adequate speaker. The front of the unit has a somewhat strange and rather flimsy looking power connector but it worked okay during my test period. Finally from the front on the right side the second speaker slot a Reset hole volume up and down rocker buttons and finally on/off button.
The screen itself is a good black colour called 'true black' by Sony but the surround does show all the fingermarks and as Sony promote this as a control unit for other items it will – in that case – be very well used.
The first 12cm from the rear is also black and shiny but with a patterned surface so marks tend to show a little less so why not use this around the screen on the front as well?
Setting up a Wi-FI network is simple you either enter your passcode manually using the rather nice on screen keypad or swap to automatic selection if your Router supports WPS and just press it's button. I found the range just as good as any Notebook. Should you want to type a novel then I suggest using a Bluetooth keyboard.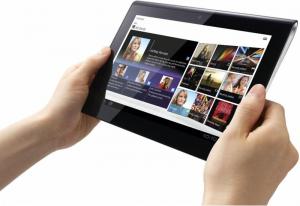 click image to enlarge
Like other recent units you can use voice control and while it takes a little while to get good accuracy just speak normally and it learns. Unlike some other Android devices this unit not only supports MP3 but also WMA, Ogg Vorbis, FLAC, MIDI and WAV. I downloaded some MP4 video files using Dropbox and they played immediately and full screen even while streaming so the mobile 1GHz processor seems to work very well.
The stated 8 hour battery time is probably just about achievable unless you are keeping the screen live with video the whole time. If you note the Sony website (2nd link) then they do cover themselves with something called 'standard usage'.
The rather strange power connector would probably not struggle if you used the optional cradle but to me without one that is the weak point. For what it can do which tells it apart from other Android tablets then view the link.
The 588gram weight would be fine to walk around with but if you hold the wedge at the back, side or front you will get palm prints on the screen and if you have direct sunlight on it then it looks bad. Overall it is a nice unit.
Doing my searches found the Sony Tablet S 16GB version available for £299 with free delivery. For 32GB version is £379 and the 16GB version with both Wi-Fi and 3G is £380.44.
http://www.amazon.co.uk/gp/product/B0068KKW5Y?ie=UTF8&tag=gadge0a-21&linkCode=as2&camp=1634