Headphone Sets from Panasonic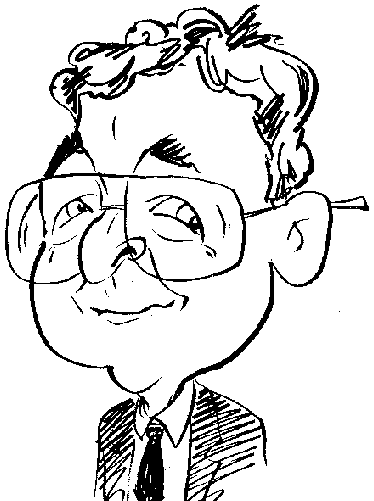 Review controls
A recent delivery at the Fereday household saw the arrival of three new headphone sets from Panasonic which might be of interest.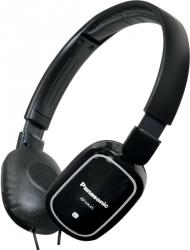 click image to enlarge
Available in a choice of black or white, the Panasonic RP-HX45 is described as being Hi-Fi monitor headphones. This product has been designed for use with MP3 players and the various members of the iPod family. The lightweight headset consists of a padded, expandable headband with ear-pads that can be swivelled through approximately 100 degrees to suit different head shapes and sizes. By swivelling the ear-pads you can also store this product flat when not being used.
The HX45 features a Hybrid Diaphragm speaker with a 36mm diameter. The diaphragm or moving part of the speaker combines a soft material (PU) on the rim and a hard material (PET) on the inner part. Panasonic claims that this combination of smooth movement from the PU element and the rigid sound vibration delivered by the hard material produces a wide frequency range without distortion.
While my ears might not be in the first flush of youth or particularly fine-tuned, I was satisfied with the audio delivered by this headset when attached to my iPod Classic or Sansa Clip+ MP3 player using the 1.2m lead and nickel plated 3.5mm jack plug. There was also a marked reduction in any outside noise whenever I ventured outside when wearing these headphones. I did encounter one problem though. The headband was inclined to slide forward if I bent my head too much. Other than this I was satisfied with the performance of this product even if it did lack a volume adjustment control. I have seen this product advertised at £26.
Launched at the same time as the RP-HX45 product is a second lightweight headphone set. This is the RP-HX40. This unit comes in a variety of rainbow colours. You can select from units coloured Black, Blue, Green, Dark Pink, Light Pink or White.
Based on the similar design concept used by the HX45, the HX40 model does lack some of its features. For a start the headband has been stripped of any padding which makes it feel less comfortable especially for long listening sessions. The lack of padding makes no difference to the problem of slipping when your head is bent forward too much – so stand up and walk straight.
The Hybrid Diaphragm feature still remains although this time using a 30mm speaker. You do get reasonable audio quality but this headphone unit is less successful at stopping outside noise from intruding on your listening pleasure. In some ways this might be considered an advantage as you are more inclined to realise when somebody attempts to speak to you when wearing the headphones. Both the length of the lead and the 3.5mm jack plug remain the same as does the lack of any volume control ability. Panasonic has priced this product at £30.99 but by shopping around you should find it priced nearer to £22.
The third Panasonic headset in this round-up is the RP-HC55. This is product belongs to the ear-plug variety and offers noise cancelling features. Unlike other ear-plug style headsets that I have looked at, this particular model features a pen-like structure as part of its lead. A permanently attached clip allows you to attach it to an article of clothing. This bulbous section of the lead, powered by an AAA battery, provides the ability to make some adjustment to the volume level or turn off the output completely. A red glow indicates when power is turned on.
Included in the package are three sets of earpieces of different sizes along with a clip-on holder for wrapping round any spare lead and an adapter for use with in-flight audio systems. As yet I have not been able to text this latter feature. You also get a multi-language User Guide for this product.
While delivering reasonable sound quality, the HC55 was less successful at cancelling outside noise than the HX45. It was also a device that was fiddlier to set up. First you need to attach you mobile music player, of whatever type, and then clip the pen-shaped battery to maybe a pocket or belt. Next you need to ensure the ear-plugs are positioned correctly in each ear for the best listening experience and then arrange the dangling leads so that they are unlikely to be accidentally knocked so dislodging an earplug. I much prefer the simplicity of just slipping on a headphone type unit. By shopping around you should be able to pick up this unit for around £38.
http://www.panasonic.co.uk/html/en_GB/Products/Headphones/Overview/387555/index.html#anker_387555