Large Storage can be 'small in size'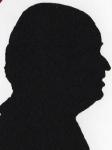 Kingston produce a slightly oversize memory stick and this can easily be 32GB, they also produce one that the cap is bigger than the memory module – think tiny USB receivers for keyboards and mice – and these can be 8 or 16GB.
Kingston DataTraveler Ultimate 3.0

With cap in place it is 7.5x2.2x1.5cm and weights 20grams. Doing a range of tests data was transferred to it nearly six times faster than with the USB2 below. Same machine and same data and even using the same USB port.
The only difference was that this was a 16GB unit and the USB2 one is 8GB, the data was a range of MP3 and video files totalling just over 5GB. Some would wish that I mention the number of seconds that the transfer took, I am not going to give it as this is not intended to be a test to say 'pay more to get faster transfer' the figure was given only to say proving you have a USB3 port data will transfer considerably faster.
If you have two USB ports mounted side by side – either horizontally or vertically then you will need to use a fly lead to use both as this is roughly twice as wide as most memory sticks. You may also require a fly lead if your USB ports are inset or near a lip.
Finally remember while most recent PC's and Notebooks will have USB3 often it will only be one port. If looking before buying in a shop the interior tongue of the port will be blue while the tongue of a USB2 port is black.
For those wanting speed to stated transfer rate is up to 100MB/s and writing to it at up to 70MB/s, as always that figure is unlikely to apply as other factors like what else the PC is doing at the time becomes relevant to the transfer.
Doing my Internet searches found the Kinston 16GB DataTraveler Ultimate 3.0 at £44.79
http://www.amazon.co.uk/gp/product/B005DRWRK6?ie=UTF8&tag=gadge0a-21&linkCode=as2&camp=1634
http://www.kingston.com/uk/usb/personal_business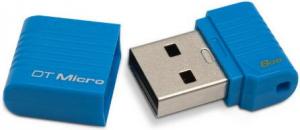 Kingston 8GB DataTraveler Micro
It is 2.5x1.7x.7cm with its cap on, it weights only 4grams. However with the cap off it is only 2.2cm and 1.3cm of that will be in the USB port. Whereas the unit above has a thick hole to attach it to a keyring you will need a tiny separate ring for this (not supplied) and then attach that ring to your keys. It takes one corner of the unit.
As stated above the USB3 unit above was six times faster at copying just over 5GB worth of MP3 and MP4 files, however this USB drive would have been a great deal faster than a USB1 unit so don't let that put you off.
The main thing here is size – lack of it – the only danger is that it is so small that you lose it or worse still leave it in a drive, that is why I think that a small key ring attachment would be great so then you have it on your keyring.
The cap is a tight fit and the blue plastic seems very solid to me and certainly should withstand being jiggled around in a trouser pocket.
The Kingston 8GB DataTraveler Micro is available for £7.08.
http://www.amazon.co.uk/gp/product/B006MJGX6S?ie=UTF8&tag=gadge0a-21&linkCode=as2&camp=1634