PackardBell OneTwo M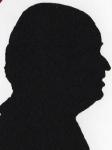 Review controls
This is a slimmer, faster and better specified version of the original Packard Bell oneTwo. It is a full featured Windows PC with Touch Screen working out of the box but it is also a Windows Media Centre unit with remote.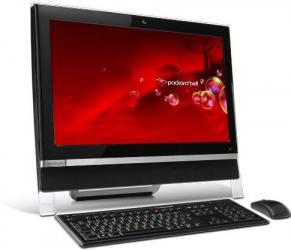 click image to enlarge
The screen is 51.5x32x5.5cm with only the sprung stand increasing the width to a figure of your choice between 22 and 30cm dependant on the amount of back tilt you require to suit you. The diagonal imperial screen size is 21.5inches. This shows 1920x1080 in a clear crisp sharp screen.
The left side has headphone and microphone sockets, two USB3 sockets and a multi card port. The top centre of the screen surround has a web cam and beside it a pinhole microphone. The right side has a multi DVD drive. Right at the bottom of the right side is the button for on/off and below this an illumed PB logo when the unit is on.
The rear of the unit has four USB ports, HDMI in, Ethernet and DC power input. There is an aerial input to allow you to view or record TV. Unusually for a desktop PC it also has Wireless Internet.
Unlike a lot of PC's that give you Windows and a 60day trial of Norton and then if you are lucky the version of Microsoft Office (with adverts) here not only do you get those things but full copies of Adobe Photoshop Elements and Adobe Premier Elements as well as a whole raft of game trials, there are also applications from Creative and Two different ones from CyberLink Media Expresso and their excellent YouCam, as well as Nero 10.
On the Media Centre side there are offerings from PackardBell as well as the Microsoft Touch Pack and others.
On first start up it really is straightforward enter your name and password (optional) and then if you have a wireless router it finds the available ones in range, enter your passcode and that's about it, very easy even for a novice.
Using the touch screen is a joy 'touch' is a misnomer as it only requires you to place your finger close to the screen for the action to work like a mouse click and the ability to expand or contract an area works as it would on a touch PDA.
You get a wireless keyboard and mouse the transmitter for them that you plug into a USB port is in the back of the mouse. You are told what to do to get them connected but in my case it happened automatically before I could do it.
Switching to Media Centre can be done via touch or by using 13.5x4.5x1cm 39 button remote control just press the multi coloured Windows button this takes only a few seconds switching back is just a matter of touching the 'X' in the top right corner of the screen. The TV channel scan found all the 105 Freeview channels; it does take a while certainly a lot longer than a standalone Freeview box.
It has a core i3 Intel processor, 3GB of RAM and a 1TB hard drive. Startup is not rapid at 75 seconds shutdown from Desktop is far better at 17 seconds. The Windows Experience is 4.9 made up of Processor 7.1, Memory 5.5, Graphics 4.9, Gaming Graphics 5.6 and Hard Disc 5.9, I found it responsive for all tasks I asked it to do both with Windows Home Premium applets, built in applications and third party ones that I added.
While the 64bit version of Windows supplied works OK with 3GB it will support far more should you need.
This is an ideal family unit and especially for younger children to learn to use Windows by touch the onscreen keyboard is available for short text entry and the supplied Wireless Keyboard and mouse work seamlessly.
Doing my Internet searches found the Packard Bell oneTwo M (21.5inch version) for £599. It should be available from John Lewis, PC World, Currys, Dixons and other high street outlets.