HomeSurf 705 Android Tablet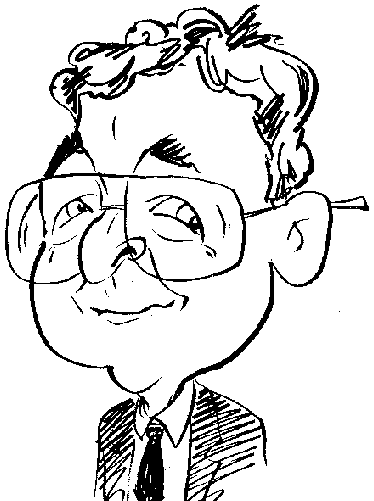 Review controls
While HP may have decided that tablets were not an area worthy of its expertise, other companies have a different opinion. One such company is Binatone with products that include the HomeSurf 705 model that is being priced at under £100.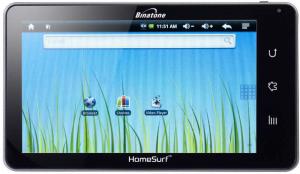 click image to enlarge
With dimensions of 192 x 112 x 12mm and weighing 325g, the HomeSurf 705 should easily fit into a pocket or bag without causing an unsightly bulge. Dominating the front of the unit is a 7-inch digital LCD TFT resistive touch screen that has a screen aspect of 16:9 and delivers a resolution of 800 x 480 pixels. This screen does give you plenty of practice at polishing as you regularly need to remove the finger smears that quickly builds up on its surface. It also has the capability of causing you some frustration. Viewing angles were not great and you need to apply more pressure than you would expect to get results.
Running along the bezel on the right side of the screen are three touch controls that act as Back, Home and Menu buttons. All the various physical connection options are to be found running down the right edge of the HomeSurf tablet. Here you will find sockets for mains power input, 3.5mm jack headset, miniUSB port and a MicroSD card slot. It is also the location of the unit's loudspeaker. Finally positioned at the top right corner is the power on/off button.
Powered by a 600MHz processor with 2GB of internal memory and 256MB of RAM, the HomeSurf 705 comes with Android 2.1 pre-installed. In order to boot up this tablet you do need to hold down the power button for around 5 seconds before you detect any activity – the HomeSurf Table by Binatone flash screen followed by the single word Android appears. A further 53 seconds then passes before you arrive at the desktop careen and an automatic updating of the media library takes place. While speedy when compared to Windows, this delay is lengthy by Android standards and is a foretaste of the lack of speed encountered with other aspects of this tablet's performance as you access the Internet, download emails and switch between applications.
The HomeSurf 705's Hoe interface presents you with a clock face showing the current time, icons for the eBook Reader, Music, Video Player, Mindings View, Webroot Security and Browser plus a Google Search panel and a shortcut to the supplied applications. You can customise this screen by adding application shortcuts, bookmarks, email and playlists.
The HomeSurf 705 has built-in WiFi for access the Internet. Once you have logged on to your choice of network then web browsing is possible if a tad slow. An onscreen keyboard lets you enter URL details and any login information but it is not the most accurate at picking up on the keys your press. Using the supplied Email client you can download your email message once you have the supplied the relevant details.
Selecting the Applications shortcut brings up a list of offerings that include an alarm clock, browser, calculator, contacts, eBook Reader, email, Explorer, Mindings Viewer, Music, PhotoBrowser, TuneIn Radio and Video Player. You will note that there is no mention of Android Market. Binatone has tried to compensate for this omission by replacing it with GigaStore which seems to feature a heavy preponderance of apps sourced fromJapan.
This Store opens in portrait rather than the expected landscape mode but then switches orientation once you have made the initial selection of app category. This could hardly be considered the ideal welcome to this facility. One app that is already downloaded for you is Mindings but I was unable to find any documentation or help that referred to this software and its designated purpose.
While you can insert a MicroSD card for additional storage space, I was unable to transfer content from the internal storage to a card using the supplied Explorer software. Instead I had to connect the tablet to a computer via USB in order to make the transfer. By freeing up internal space in this way I was then able to install the Angry Birds Seasons app I had downloaded from the GigaStore. Unfortunately it was hardly worth the effort as the game ran so slow it was painful to play – for me as well as the birds.
Video viewing, by comparison, was more enjoyable with playback at 720p. However it was noticeable that the tablet tended to get warm to the touch especially when watching a lengthy clip and it did reduce the battery life to less than four hours as against the tem hours for audio listening, six hours of eBook reading and five hours of surfing. Audio quality was less impressive and I had to have the volume turned up to maximum when listening to music. Using a set of headphones improved matters somewhat.
While powering up this tablet was straightforward, if a little on the slow side, closing it down requires more user intervention. You first need to hold down the power button until a pop-up panel appears giving you the options to power off or suspend the tablet. Selecting the power off option brings up another panel requiring you to confirm the action by tapping on the OK button to complete the process and shut down the tablet.
With its price point of £99.95, the Binatone HomeSurf 705 might seem like a bargain not to miss. But remember you get what you pay. The slow speed and outdated operating system are issues you need to consider when deciding whether to purchase this device or look elsewhere.
http://www.binatonetelecom.com/products/androidproducts/homesurf-705.html