Laptop or Desktop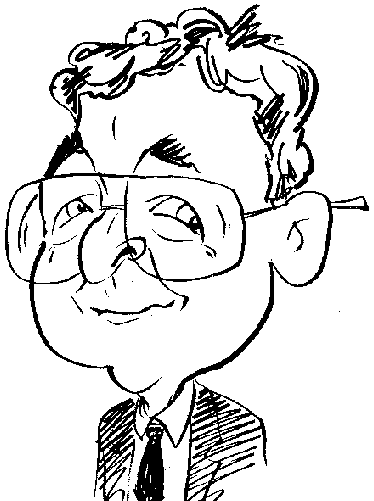 Review controls
The dividing line between desktop systems and their laptop brethren is becoming increasingly blurred as manufacturers incorporate more power, functionality and features into their portable offerings.
One product that falls into the desktop replacement category is the Acer Aspire 5942G laptop. With dimensions of 382 x 174 x 26mm (W x D x H) in its closed state and weighing 3.0kg (including the 6-cell battery pack), this reflective black encased model cries out for a permanent home on your desk space with, perhaps, an option for occasional travel privileges.
Driving this laptop is an Intel Core i5 520M 2.4GHz processor that supports Intel 64 architecture. Memory consists of 4GB of DDR3 SDRAM. Taking care of storage needs is a 640GB hard disk drive. You also get a multi-layer Blu-ray and Super-Multi DL R/W combo optical drive. Just insert an optical disk and the drive will recognise its format and load the appropriate software.
Arranged along the left and right edges of the unit are the various ports and connection sockets. Taking up most of the right side is the optical drive with just enough space remaining for a USB 2.0 port and a multi-card reader with support for SD, MMC, MMC plus, MS, MS PRO and xD formats. Running along the left side are the mains power connection, Ethernet, VGA external monitor, HDMI, eSATA, another two USB ports and sockets for headphone, microphone and Line-in connections.
Opening the lid of the laptop increases its height to 39.5mm and reveals an interesting looking keyboard and a wide-screen 16:9 high-definition 15.6-inch TFT LCD screen. This screen is capable of 1366 x 768 pixel resolution with high brightness and features Acer CineCrystal™ LED backlit technology. The screen is powered by an ATI Mobility Radeon™ HD5650 chipset with 1GB of dedicated DDR3 VRAM supporting Unified Video Decoder, OpenEXR High Dynamic-Range (HDR) technology, Shader Model 5.0, Microsoft DirectX 11, Open GL 3.1 and OpenCL 1.1. Image quality is good although you might need to be careful regarding the angle at which it is placed for the optimum picture quality.
Situated on the top of the display screen is an integrated Acer Crystal Eye high-definition web cam. This device is capable of capturing content at 1280 x 800 @30fps. You can use this camera with the supplied Acer Video Conference Manager software. When used in this mode there is support for 640 x 480 resolution with drag and drop available.
As indicated earlier, this model's keyboard has some interesting aspects. Following Acer's recent pattern, the on/off switch is of the large type and is positioned in the top left corner. Taking up a central position is a fairly standard 86-key arrangement although you do have to put up with half-size navigation keys. Running down the left side of the main layout are keys for Wi-Fi, Bluetooth and Back-up features. By moving over to the right side you have access to a media control panel with keys for play/pause, stop, previous, next, fast forward, rewind, mute and a rotating volume wheel that I did not feel was as responsive as it could have been. This one minor niggle apart I was happy with the keyboard layout and functionality.
Beneath the keyboard is the touchpad. This is a combination multi-gesture unit. You have two-finger scroll, pinch, rotate and flip for those who like to put their twitchy fingers to good use. The Single button bar features a centrally mounted fingerprint scanner for biometric security.
As you would expect with a laptop such as this, both Wi-Fi and Bluetooth connectivity is supported. In the case of Wi-Fi, this makes use of Acer Nplify 802.11 b/g/n standard. Bluetooth 2.1 + EDR (Enhanced Data Rate) is provided for close range work.
The review sample came with a 6-cell battery pack which Acer has rated at providing up to 3 hours of use. Using a mixture of general purpose tasks that included some word processing, image viewing, music listening and trying out a couple of the demo games supplied with the package, I was able to get 3 hours and 15 minutes use from this laptop before the recommendation appeared to switch to mains power. Acer claims that a recharge will give you 80% after an hour and I am not going to argue with that. Playing DVD movies reduced this time period to 2 hours 7 minutes while there was a further reduction to 1 hour 52 minutes when the movie was on a Blu-ray disk. These timings add weight to my belief that the Acer Aspire is best regarded as a desktop replacement offering.
Acer has bundled a number of extras with the Windows 7 Home Premium operating system. You get trial versions of McAfee Internet Security and Microsoft Works 9.0 plus Acer's usual collection of utilities that include Arcade Deluxe, GridVista, Video Conference Manager and Recovery Management. With a start-up time of just under a minute and shut down within 13 seconds, the Acer Aspire 5942G is best regarded as a desktop replacement with a decent display and media capabilities that include Blu-ray.
The review sample came courtesy of Saveonlaptops (http://www.saveonlaptops.co.uk/). Currently this company has this model on special offer with a price of £929.30. Saveonlaptops inform me that they are expecting this price to rise in the near future.
http://www.saveonlaptops.co.uk/Acer_Aspire_5942G_693995.html