Travel-Ready HandyDrive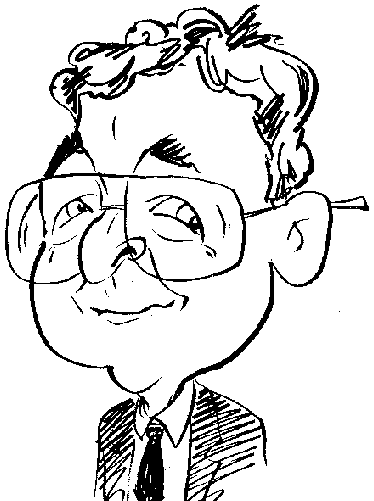 While it may be small and eminently portable, Fujitsu's latest external hard disk does not stint on capacity.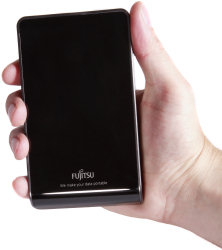 As a market leading manufacturer of various types of hard disk drives, you do tend to sit up and take particular notice when Fujitsu Europe announces the availability of the world's highest capacity 2.5-inch external hard disk drive. This travel-ready device is appropriately named the HandyDrive. I say appropriately not only because of its size (22 x 82 x 141.5mm (H x W x D)) and weight (255g) but also for the inclusion of a stylish black carry pouch for both the device and USB lead.
The Fujitsu HandyDrive is available in capacities of 120, 160, 200, 250 and 300GB with this review being based on the 300GB model. It should be pointed out that, as is standard practice with hard disk manufacturers, capacity figures are based on a gigabyte being equal to one billion bytes and the actual storage available will depend on the operating environment plus any formatting issues. In the case of the review unit, operating on a Windows XP system, this worked out at 279GB being available to the user.
The HandyDrive's body is constructed of a dark grey solid material with a black reflective top so currently beloved by designers. Actually the reflective top works quite well as it does not seem to retain finger marks as can often happen with this type of material. I just wish some other devices were as amenable in this respect.
Tucked away round the back of the unit are connection slots with rubber covering pads for when not in use. As can sometimes happen, especially when the host system is only able to provide limited bus power, using a single lead for data and power might be insufficient. To get round this possible bottleneck, Fujitsu provide two connection sockets, one for data and one for power along with the appropriate leads. This does mean that in some circumstances you could require access to two available USB slots which might call for an investment in one of the numerous hub devices currently available.
Setting up this device is simplicity itself. You just need to attach the drive to a Windows Me or later system and you are ready to go. The HandyDrive is also compatible with Mac systems but you will need to undertake the additional step of formatting the drive.
According to Fujitsu, the HandyDrive, with its 8MB read/write buffer, is rated at having a maximum data transfer rate of 60MB per second - which does sound very impressive. However long experience within this industry has taught me to take such claims with a large pinch of salt especially as the device will be used in real-world situation rather than a lab testing environment.
Running a series of tests involving copying data to and from the HandyDrive to internal and external devices was certainly illuminating and at odds with the Fujitsu figures. With regards to writing data, the best I could achieve when copying a selection of word documents and images was 2.1MB per second. This figure dropped to 1.15MB per second when the transfer files were of the MP3 variety. Taking data the other way revealed a slight faster read capability. Using documents the transfer rate was 3.8MB per second while the MP3 files managed 2.8MB per second.
Speed issues aside, the HandyDrive performed without any problems. There was no noticeable delay when storing data or loading application from the drive while a flickering light on top of the device indicates when drive activity is taking place. Windows users also receive a password lock software tool to help secure data and prevent unauthorised access to the drive. As reviewed the HandyDrive is currently available priced at £113.98. The 120GB model should cost £56 and 160GB at £66.