Acer Design Launch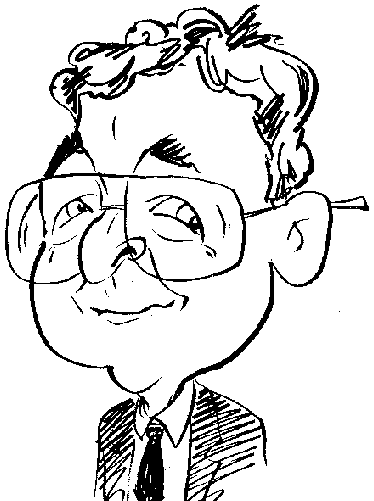 The Bayswater, Queensway and Lancaster Gate area of London used to be my old stamping ground and was also the location for a product launch from Acer.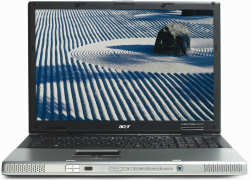 Acer has been rather quiet of late. But, as I was to discover, this lack of news did not mean that the company had been resting on its laurels. Instead it had been busy designing and developing new models to enhance its range of notebook products. Details of these new offerings were revealed in what the company described as a "Design Launch". The event was fronted by a member of Acer's marketing team rather than the usual policy of product managers taking the lead.
With the greater emphasis Acer is placing on the business sector, it is not surprising to discover that the company was launching a number of new TravelMate models for the corporate desktop replacement sector and the SoHo (Small office, Home office) market using the Centrino PRO architecture and the latest Intel Santa Rosa platform. Designed as desktop replacement units are the TravelMate 6592, 6492 and 6292 models. All the various TravelMate 6000 series come with a minimum of 1GB of memory and, depending upon model number, will have a 15.4, 15.0, 14.0 or 12.1 inch display. Graphics will be handled by either the ATI Mobility Radeon X2300-HD graphics card or the Mobile Intel Graphics MediaAccelerator X3100 graphics chip.
Moving on to the SoHo models brings us to the TravelMate 7720 and 5720 which are based on the Core 2 Duo chips. These models have been designed to combine the dual use of in-office work and as a travel companion. The 5720 has the new Intel GM965 Express Chipset and full wireless connectivity with support for Acer SignalUp wireless technology. For those requiring a large screen size, the 7720 comes with a 17-inch colour TFT LCD display and will be available in speeds up to 2.4GHz.
All the TravelMate series come with Microsoft Windows Vista (with the actual version depending upon the model) or Windows XP Professional Edition pre-installed. Other software included with these models includes Acer Video Conferencing, Acer GridVista and Norton Internet Security. A one-year warranty comes as standard.
For a more consumer-based approach, Acer has announced four new Aspire models. These are the 5920, 5720, 7720 and 9920. With their CrystalBrite displays, and I seem to be in a minority of those who dislike the reflective quality of these screens, these Aspire models are based on the Gemstone design concept which attempts to blend the universal value of natural beauty within Acer's inimitable style and technological expertise to create "the ultimate gift of nature, expressing status, fascination, appeal and value at a glance". For the more aesthetically minded, Acer tells me that Gemstone includes a contrast between the inside and outside of the Aspire notebooks plus a "new form factor that resembles the delicate balance of natural gemstones, beautifully soft, rounded stones with a hint of fire inside".
As befits a consumer brand, these Aspire models feature Dolby Home Theater Virtual Surround Sound; Arcade Deluxe multimedia suite and video conference capabilities. The Aspire series come with Microsoft Windows Vista Home Premium, Windows Vista Home Basic or Windows Ultimate edition pre-installed with the usual bundle of software titles. Again a standard one-year warranty will be provided.
On first inspection these notebooks, whether of the TravelMate or Aspire variety, looked the part and were well specified. However I was a little disappointed to note that none of the new models features the latest SDHC memory card format among the supported card slots. Still I can well imagine these new notebooks featuring high on users' wish lists.
Pricing will start in the vicinity of £699 and rise accordingly depending on the specification of the various models. Watch this space for reviews of various models as they become available.