Skype Video Calls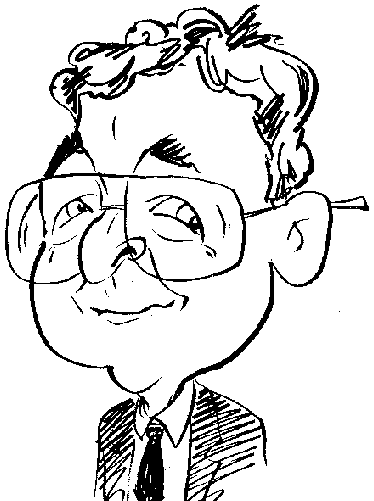 Review controls
Adding a face-to-face capability to Skype calls requires a web cam such as the one from US Robotics.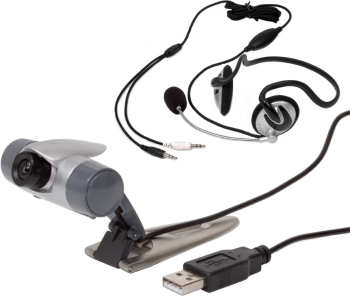 Following the release of its USB telephone adapter that allows Skype calls to be made from a normal telephone, US Robotics has now ventured into the field of Internet video with its Mini Cam for Skype product. Now, not only can you make free or reduced rate calls using the popular Skype service, you can also view the person at the other end of the connection in all their glory or otherwise as the case may be.
Opening the product, which certainly does not hide the Skype affiliation with several flashes prominently displayed on the front and sides of the box, reveals the web cam unit, headset and software CD that contains a copy of Skype 2.5 Internet telephony software. It is this software that should be installed first before connecting the hardware element. As part of the installation process you will be guided through the basic steps of creating your Skype persona if you haven't already done so. Along with the Skype software, which does offer an option to include an add-in allowing you to make a Skype call direct from Web pages that support this functionality, appropriate drivers and the US Robotics Camera Manager utility will be added to your system. With this latter item you will need the Microsoft .NET Framework 2.0 software. This is provided on the CD-ROM and will be installed if required.
Once the software installation has been completed, you can attach the mini web cam via a spare USB port and make sure you remove the lens cap. The mini cam consists of a barrel-shaped camera unit with an adjustable base that allows the camera to be positioned on a CRT, LCD or laptop screen plus any flat surface. A fair degree of flexibility is provided when adjusting the camera angle and you can manually adjust the focus and take snapshots by pressing a button on the camera. However this button is inconveniently positioned on the base of the camera unit which doesn't make it all that easy to use.
As well as making general adjustments to the positioning of the camera, the supplied software lets you carry out fine tuning to various aspects of the camera's functionality. Among the features you can adjust are brightness, contrast, gamma and hue plus flicker rate and a choice on in/out door environment. While I was able to achieve a reasonable image with natural light, artificial light was less successful. Even after spending a great deal of time fiddling with various settings, I was left with an on-screen image that had areas of unrealistic colouring.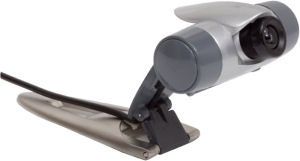 The on-screen video can be displayed in various sizes ranging from 160 x 120 up to 1280 x 1024. Special effects, such as canvas or embossed image can be used along with a number of frames and humorous additions. I was able to capture still images without any problems with the software; however video capture proved to be more difficult. Frame rate needed to be increased to the maximum of 30 fps before any movement was recorded in the video. There was also a problem during the recording process as the on-screen image was frozen during the recording process.
The headset supplied by US Robotics features a rigid headband with a volume control on the flex-like lead. Although it is possible to wear this headset with the attached microphone on either side of the mouth, I found the headband more comfortable when the microphone was on the left. Judging by my experience this is not a headset microphone you would feel comfortable wearing for long sessions.
The US Robotics Mini Cam for Skype performs its designated main task adequately but its overall performance is disappointing. It is more at home in natural lighting conditions while the special effects and frames will appeal to the more frivolous user. Video recording is definitely not this product's strong point. Priced at around £45, this product requires Windows 2000/XP SP2 with a Pentium 1.2GHz processor, 512MB RAM and 100MB of hard disk space.
http://www.usr-emea.com/products/p-voip-product.asp?prod=voip-9640&loc=unkg
Available for £27.69 from Amazon :
http://www.amazon.co.uk/gp/product/B000OMIME0