FM Transmission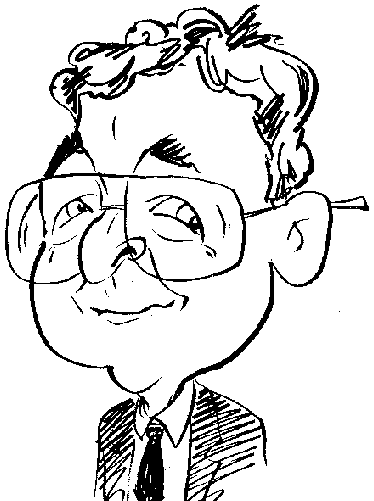 Review controls
Always keen to remain on the right side of the law, we can now bring you a review of the latest Maxfield product.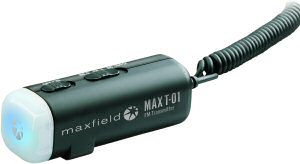 Up until recently you could have walked into your friendly computer retail store and purchased a device that allowed you to wirelessly connect your iPod or MP3 player to a radio, HiFi or in-car entertainment system. While the manufacturing and selling of such a product was entirely legal, you would have broken the law if you had used this product. The reason for this ridiculous state of affairs was down to the device's use of low power FM transmission which is a controlled area. The laws governing the use of FM transmitters were originally drawn up during the Second World War thus making them hardly relevant to modern technology. Fortunately the UK has now caught up with America and other European countries by announcing that from December 8th, low power FM transmissions are legal in the UK.
One result of this relaxation of FM transmission restrictions is that I can now bring you my review of the Maxfield MAX T-01. This is a portable audio FM-Transmitter. The basic concept behind this type of device is that it will allow content stored on the portable music player to make use of the output capabilities of your HiFi system or in-car audio set up. Rather than rely on the use of the basic headset for output, you could hear your music played back through the power and tonal capabilities of your superior living room and vehicular systems. To avoid any confusion, it should be made clear that the MAX T-01 does not add FM radio capabilities to your portable device; this would require a completely different type of product.
Unlike various other Maxfield products that I have looked at, the packaging used for the MAX-T01 is relatively restrained. The product arrives in a fairly standard box. However it must be said that the predominantly orange and white colour scheme used does make it stand out somewhat.
The tube shaped transmitter, measuring 68 x 23 x 23mm, is coloured mainly black with a translucent cap at one end that glows blue when the MAX-T01 is turned on. At the other end is a permanently attached coiled lead, which can be stretched to 40cm, with a 1.5cm jack plug for connecting to your music player whether that is an iPod or MP3 device via the earphone socket. The transmitter can be powered from a single AAA battery or using the supplied 12v adapter cable that fits into the car's cigarette lighter socket.
Along with an on/off switch, the transmitter has a slider switch allowing you to select the chosen FM radio frequency. There is a choice of 88.1, 88.3 or 88.5MHz. You will need to pair the chosen frequency with that used by the output device. The music that is stored on the mobile player will then be heard through whatever HiFi or in-car system is being used.
It was noticeable that the volume level of the portable device needed to be raised to get decent output. There was also some distortion, especially when using my HiFi system in a room with other electrical devices. While solid objects would block the signal, I was able to get a good signal with as much as 10 metres between the transmitter and receiver without any noticeable signal deterioration when line-of-sight was not an issue. The Maxfield T-01 has been priced at £21.99.