HP LaserJet 3015 Multi Function Machine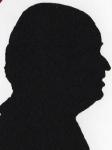 Review controls
This is a mono printer, it is also a sheet fed scanner, it can send and receive faxes and just for good measure it is also a copier even when the PC is not connected or turned on.
My testing of this unit was anything but smooth, mainly caused by a faulty CD, you should not be amazed by the havoc that one of these can cause. Asking for files it should have and then asking for files that do not exist. A replacement CD was sent and even then things were not straightforward as the chaos left by the first CD was hard to disassemble. Moral or the story is to use System Restore, in this case I did not so I am at least partially to blame.
The unit is close to a 40cm cube these are of course maximum dimensions but that is the space it requires. I did not weigh it but it came out of the box without my back complaining more than normal and I had to move it several times during the install problems so it must be reasonable, I would guess under 10 kilos.
The rear left of the unit has the power lead and on/off switch while the back right has parallel USB and network inputs. Paper for printing goes face up in a tray at the front base of the unit. It is delivered face down onto a shelf around half way up the unit. Items for scanning are fed face down at the back of the top of the unit and delivered face down onto another shelf above the printed output. Any copy output is delivered onto the same two shelves the original on the top one and the copies onto the other.
23 buttons on the left half of the unit concern the fax – all documented – there are another 10 buttons on the right and centre of the face to facilitate scanning and copying. The scanning can also be instigated from the PC. There is 7x2cm two line LCD display on the unit that displays messages as to status and notifies of paper jams and other information.
One of the items installed is called the HP Toolbox and Fax Management this is an IE based piece of software that allows various defaults to be changed and keeps track of number of pages printed as well as things like paper jams. It also notes pages scanned and faxed as well as pages sent to and from the PC. These features have always been available on high end machines and it is nice to see the technology coming down to the lower priced units.
One thing you rarely need to concern yourself with a laser is print speed as unlike an inkjet it prints the number of pages a minute 14-15 as long as there is paper to print to.
As a copier it can also do so at the same rate of close to 15PPM. First page out from switch on is less than 15 seconds (this is stated at just over 10seconds but I never got that) and after that it churns out good copies at close to 15PPM as long as the 150 sheet paper tray can send. I see from the Toolbox that I had a total of 4 paper jams during my tests this is probably due to my use of a range of weights and types of paper that I mix even within the same print job.
I doubt that many people use faxes much these days but if this is required it is there and it works. A second (blameless) CD is included with a copy of Readiris scanning software. The HP site (link below) gives a number of retailers with stock and for something a little less than £250 it can be yours.
Link : http://h10010.www1.hp.com/wwpc/uk/en/sm/WF05a/5043-5527-5531-5531-1794113-1794111.html