Lifebook P1510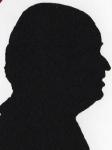 Review controls
This Fujitsu Siemens unit is truly two items in one case, it is a rather nice small but powerful notebook computer and also probably the best Tablet PC I have used.
It is 23x17x3.5cm and weights in at only slightly more than a kilo. I was sent it with a DVD RW super multidrive that is likely to add around £190 to the price however as this connects via USB any CD or DVD that connects this way will work and with large format pen stick drives around any software you want to install could firstly be copied to a pen stick drive using a CD from any PC.
This is not a cheap product but bear in mind it is truly two products in one. When opened to be used as a notebook the screen surround is 23x15.5cm, the actual screen dimensions are 19.5x11.5cm giving the all but 9inch diagonal measurement. The default screen resolution is 1024x600 and given that you are likely to be a lot closer to it than a larger notebook the screen is still very readable and the default screen brightness/contrast for when running on battery is very sharp and clear. The graphics driver can display up to 1600x1200 and it scrolls across and down to support this internally but the driver can support dual screens and or an external monitor/panel.
The hard disc is stated to be 60GB - actual 55.8GB and even with a full copy of Windows XP Tablet PC Edition, Corel Grafigo several utilities and some Fujitsu Siemens applets installed it only uses just over 4GB of hard disc space. The memory supplied is 512MB of RAM with by default a minimum of 8MB being used by the graphics so the most you have 504MB available.
The 84key keyboard does have slightly smaller alpha keys and certain lesser used keys are certainly smaller but it is just about touch typeable and indeed I typed parts of this review on it. I got over seven hours of normal use out of a battery charge, but I was supplied with the six cell (double capacity battery) so you will either need to shell out for the larger battery or halve my figure. This was achieved using a good screen brightness/contrast and not the eye ruining settings often supplied as standard settings by some manufacturers. Total recharge was under three hours when off.
Behind the keyboard are five push buttons on the base of the screen on the left and three LED's and the on/off illuminated button to the right side, these of course are still visible and useable when the screen is rotated and lies on top of the keyboard. Finally on the keyboard while it has the three mouse buttons located in the centre of the 5cm area in front of the keyboard area - this is increased by another 2cm by the larger capacity battery - the actual mouse movements are controlled by a pencil erasure type control between the 'G' and 'H' and immediately above the 'B'. While I do not like these controls you could always have an external mouse via USB. The actual design makes the more normal trackpad control impossible. However after a few days of use I mastered it to the point it was just a niggle and only slowed progress a little.
The left side of the unit has headphone and external microphone sockets a USB port and a Compact Flash /MicroDrive port. The front has the internal microphone. The right side has the writing stylus (for Tablet) an on/off slider for Bluetooth, SD/MMC slot a USB port and insertion point for the mains adapter. The rear has a cover over the analogue external monitor connector, modem and Ethernet ports and the all important Kensington lock point as this is easily small enough to fit in a large pocket.
As a notebook it was a joy to use and I would love to own one. The close to 9inch screen is not really a drawback and battery life (assuming that you halve what I got) is a true three hours plus of normal use with normal screen brightness/contrast.
Now rotate the screen 180degrees to the right and it sits on top of the keyboard you will notice after a second or so that the screen changes from landscape to portrait however should you prefer landscape a single button press (one of the five bottom left) can rotate it again, no work is lost and any open Windows are recalibrated to fit.
This now becomes something you hold like a book and while it is easy to configure an onscreen keyboard onto the display it really is quite good at reading even not very good handwriting. Making mouse movements using the stylus is simple and as an example it is far easier to play and move the cards in a game of solitaire or my favourite Freecell with the stylus than with the mouse and certainly a lot easier than using the erasure provided with this in notebook mode. It is of course possible to use the stylus as a mouse pointer even when in notebook mode and this to me is another plus to this dual use product.
Anyone coming to Windows Tablet PC version should not worry about differences really you can run anything that runs on Windows XP with the added bonus of certain items like Corel Grafigo being designed for use on a Tablet PC. Now time to consider the plus - almost everything - and minus points just the erasure for mouse movements but as you can use the stylus even in notebook mode this is almost negated and a trackpad would not be feasible. This leaves only one minus point the price, this is the only reason I have not recommended it for the rarely awarded 5x5 award. However it is still certainly an 'object of desire' and I have only ever used that phrase before when applied to 5x5 award winners.
Doing my Internet searches found it at £1228.66 including delivery from the link below.
http://www.cec.co.uk/product_detail.asp?productCode=LKN:GBR-203110-002
http://www.fujitsu-siemens.com/campaigns/lifebook_p1510/index.html